Main content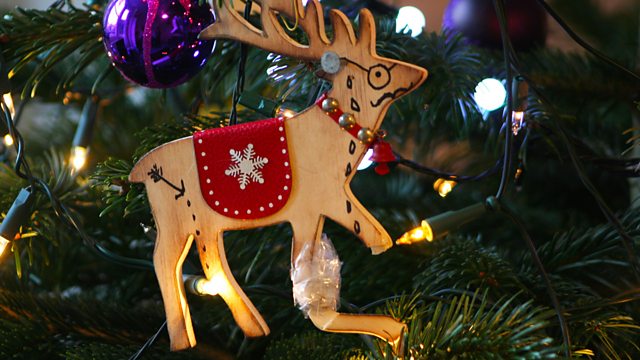 Seventy-year-old Enid Lambert is determined to enjoy a long-awaited holiday. But Alfred's behaviour is increasingly unpredictable. With Richard Schiff and Maggie Steed.
First ever dramatisation of Jonathan Franzen's darkly comic 2001 novel about the tribulations of a dysfunctional Midwestern family, starring Richard Schiff (The West Wing), Maggie Steed, Colin Stinton and Julian Rhind-Tutt. Dramatised by Marcy Kahan.
Alfred and Enid Lambert, a Midwestern couple in their seventies, are on board a cruise ship in the North Atlantic. Enid is determined to enjoy this long-awaited holiday, but Alfred's behaviour is increasingly unpredictable. Meanwhile, their three adult children face complications of their own.
Cast:
Narrator.....Richard Schiff
Enid Lambert.....Maggie Steed
Alfred Lambert.....Colin Stinton
Gary Lambert.....Richard Laing
Chip Lambert.....Julian Rhind-Tutt
Denise Lambert.....Roslyn Hill
Don Armour.....Shaun Mason
Brian Callahan.....Ian Conningham
Robin Passafaro.....Kelly Burke
Mrs Nygren.....Hannah Genesius
Sylvia Roth.....Elaine Claxton
Ted Roth.....David Acton
Gitanas Misevicius.....Sam Dale
Caroline Lambert.....Jane Slavin
Caleb Lambert.....Adam Thomas Wright
Jonah Lambert.....Sean McCrystal
Directed by Emma Harding
The Corrections was awarded the National Book Award in 2001, the James Tait Black Memorial Prize in 2002. It was included in TIME magazine's list of the 100 best English-language novels since 1923.
Jonathan Franzen is the author of four novels (Freedom, The Corrections, Strong Motion, and The Twenty-Seventh City), two collections of essays (Farther Away, How to Be Alone), a personal history (The Discomfort Zone).
Marcy Kahan is a playwright and radio dramatist. Recent radio work includes two series of Lunch for BBC Radio 4 (starring Claire Skinner and Stephen Mangan) and Mr Bridger's Orphan. Theatre work includes 20 Cigarettes (Soho Theatre) and the stage version of When Harry Met Sally (Theatre Royal Haymarket).