Main content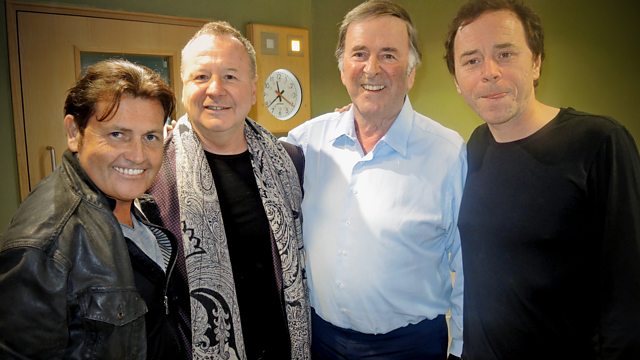 Simple Minds and T'Pau
Sir Terry Wogan welcomes Simple Minds and T'Pau to the studio to chat and perform live.
Sir Terry Wogan returns to present his weekend show, easing you into your Sunday lunch with music and musings.
This week he's joined by Simple Minds! The Scottish stars have enjoyed a string of hits with Alive and Kicking, All The Things She Said and of course Don't You (Forget About Me). 2014 saw the band release their brand new album Big Music and this year they'll be touring all over Europe to support it. You can hear them performing two songs live on today's programme.
T'Pau are also on the show this week! Carol Decker of the pop rock group has enjoyed hits with Heart and Soul, Valentine and China in Your Hand and will be singing live in the studio.
Clips

Music Played
HOUR 1

SIMPLE MINDS LIVE IN SESSION

HOUR 2

CAROL DECKER OF T'PAU LIVE IN SESSION