Main content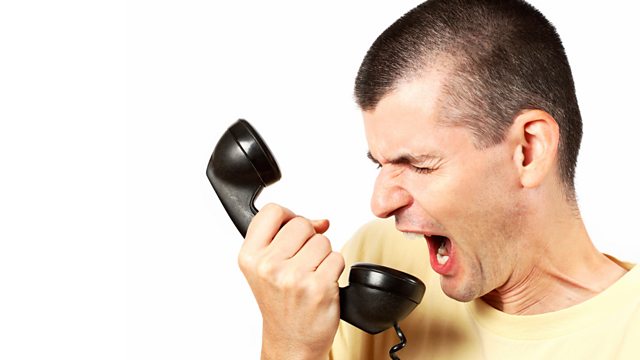 Mustn't Grumble: The Noble British Art of Complaining
Writer Bidisha explores how complaining has become such a mainstay of British life that it is something of an art form. From January 2015.
Complaining is a vital component of British life, whether it's formal letters to a utility company, bank or broadband provider, or it's an ice-breaker at a bus stop, bemoaning the dreary weather.
Writer and broadcaster Bidisha sets out to identify why complaining is so important to us, and also precisely how we go about it.
She visits an international language school to hear how students learning English react to lessons in 'hedging' (the art of introducing a complaint with apology - "I'm terribly sorry but..", "Forgive me for mentioning it but.."); she also meets literary professor Phil Davis to track complaint through the fictional pages of history, former comedian and classicist Natalie Haynes to found out how the Ancients did it, and journalist Lynne Truss to find out why we never complain to a hairdresser.
Along the way she also meets a professional complainer, Jasper Griegson, who's sent thousands of letters of complaint over the years, sometimes in verse, sometimes in medieval script, to find out the best methods of complaining.
Bidisha also wonders, finally, whether complaining is actually good for us - whether the occasional gains we may achieve are worth so much of our energy and spirit. The programme will make use of the ample archive of complaint, from Juvenal to 'Points of View', Samuel Pepys' diaries to Alf Garnett and Tom Wrigglesworth.
First broadcast on BBC Radio 4 in January 2015.
Last on

Broadcasts