Main content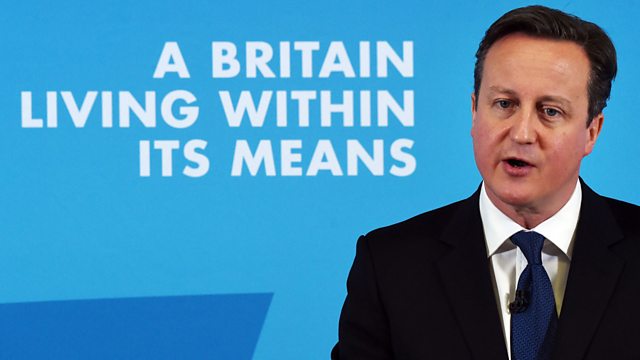 How big are the Conservatives' planned cuts?
Tim Harford on post-election spending; Nigeria's Baga death toll; the world's best and worst board games; species decline; and are 95 per cent of terrorism victims Muslim?
The Conservatives' plans to achieve a budget surplus by 2019-20 have led to near universal acknowledgment that big reductions in spending would be required. However, David Cameron said government spending would only need to be reduced by 1% per year. So, how big are the cuts? Tim Harford asks Gemma Tetlow of the Institute for Fiscal Studies.
In the wake of the Paris killings, an imam in Paris told the BBC that 95% of terrorism victims around the world are Muslim. Is that true? More or Less speaks to Erin Miller of the Global Terrorism Database.
The reported death toll of the Boko Haram attack in Baga, Nigeria, this month has ranged from 150 to more than 2000 people. More or Less speaks to Julian Rademeyer of Africa Check, who's been trying to get to the truth.
Which are the world's worst boardgames? Oliver Roeder, a senior writer for the website FiveThirtyEight, has done a statistical analysis of player reviews to answer this question. He's also been looking at which are considered to be the best. Tim Harford challenges Oliver to a transatlantic game of Snakes and Ladders.
And the coverage of the Living Planet Index and its claim that species populations have dropped 50% in the last 40 years aroused much suspicion among More or Less listeners. The team looks at what the figure means and how it was calculated.
Presenter: Tim Harford
Producer: Ruth Alexander.
Read Ruth Alexander's article on the BBC News Magazine website.
Chapters
Size Matters

Would Conservative cuts be big or small in order to achieve a budget surplus by 2019-20?

Duration: 05:49

Are 95% of terrorism victims Muslim?

A Paris imam said that most terrorism victims around the world are Muslim. Is that true?

Duration: 06:00

Boko Haram Attack

Can we be sure of the death toll of the attack in Baga, Nigeria?

Duration: 02:21

Board Stiff

Which are the world's worst board -games?

Duration: 06:45