Main content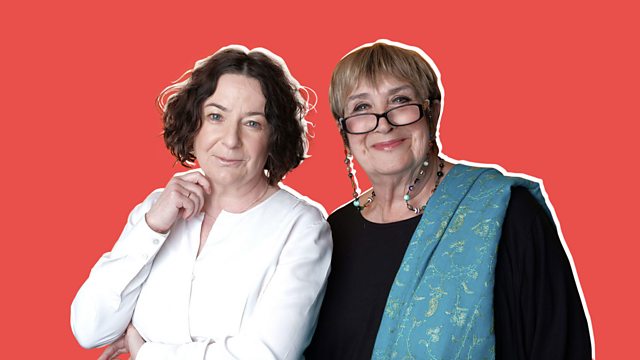 Woman in Broadcasting, Illegal Sperm Donors, Anti-Semitism in the UK
Jenni Murray presents the programme offering a female perspective on the world. Today's edition discusses illegal sperm donation and a study into the lives of older lesbians.
Radio 4's Out of the Ordinary has found online groups where women are looking for cheap or 'free' donors, and 'super donors', men fiercely proud of their apparent fertility, who are in competition to see who can father the most children. Jenni speaks to Juliet Tizzard, Director of Strategy at the Human Fertilisation and Embryology Authority about the current regulations governing sperm donation, and Erika Tranfield who runs an online sperm donor site.
Why are there still not enough women in News and Current Affairs broadcasting? Jenni speaks to the chair of the Lords Communications Committee, Lord Best.
The biggest study into the lives of older lesbians in Britain has been carried out by Dr Jane Traies from Brighton. She carried out the research for a PhD she undertook after retiring from her job as a head teacher. Jane contacted nearly 400 women from all over Britain. They ranged in age from sixty to ninety and the interviews were carried out over a two year period. Some of the women interviewed by Jane were recorded, she shares some of the recordings with Woman's Hour and tells Jenni about her research.
Chapters
Illegal Sperm Donors

Duration: 10:18

Women in Broadcasting

Duration: 06:38

Anti-semitism in the UK

Duration: 09:12

Older Lesbians

Duration: 15:27

Illegal Sperm Donors

Radio 4's Out of the Ordinary has investigated the world of online sperm donation and found online groups where women are looking for cheap or 'free' donors, and 'super donors', men fiercely proud of their apparent fertility, who are in competition to see who can father the most children. Jenni speaks to Juliet Tizzard, Director of Strategy at the Human Fertilisation and Embryology Authority about the current regulations governing sperm donation, and Erika Tranfield who runs online sperm donor site prideangel.com.

Women in Broadcasting

There still are not enough women in news and current affairs broadcasting, and the situation is particularly bad for older women – that's the conclusion of a house of Lords committee this morning. The Lords Communications committee has said that women 'miss out big time' and has made a number of recommendations to broadcasters saying that public service broadcasters like the BBC should take particularly effort to tackle this.

Anti-semitism in the UK

Is there a new wave of Anti-semitism in Europe? The attack on the kosher supermarket in Paris was seen by some as part of a growing cycle of anti-Semitic attacks in the country – France now has the highest number of emigrants heading to Israel than any other country in Europe. But what is the situation in UK? New research suggests that many jews in the UK are fearful for the future – so are they right to be concerned?  

Older Lesbians

The biggest study into the lives of older lesbians in Britain has been carried out by Dr Jane Traies from Brighton. She undertook the work as part of PhD research she undertook after retiring from her job as a head teacher. Jane contacted nearly 400 women from all over Britain. They ranged in age from 60 to 90 and the interviews were carried out over a 2 year period. Some of the women interviewed by Jane were recorded, including Edith, who was born in 1919. Edith had been married for many years and came out to a warden at her sheltered accommodation when she was in her late eighties. 

Credits

| Role | Contributor |
| --- | --- |
| Presenter | Jenni Murray |
| Interviewed Guest | Juliet Tizzard |
| Interviewed Guest | Erika Tranfield |
| Interviewed Guest | Jane Traies |
| Interviewed Guest | Richard Best |