Main content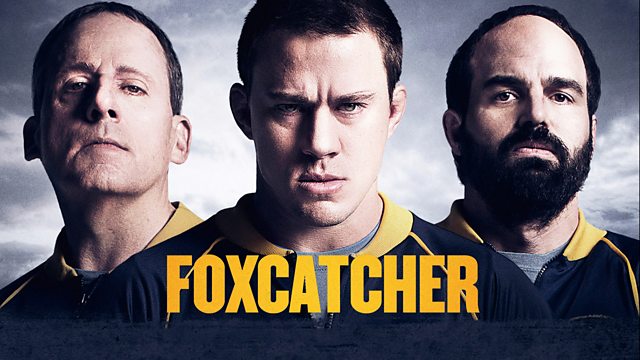 Foxcatcher
Powerful drama based on actual events. An Olympic wrestler's oddball benefactor takes a disruptive interest in his team and the man's brother.
Olympic wrestler Mark is flattered by multimillionaire John du Pont's invitation to build and lead a squad to compete in the 1988 Games in Seoul. However, eccentric John's awkward attempts at hands-on involvement and desire to draw in Mark's more famous brother Dave steer the trio towards a tragic outcome.
Can Foxcatcher be downloaded on BBC iPlayer?
This programme can only be streamed on BBC iPlayer. We always aim to let users download programmes so they can be watched offline; however for a number of reasons including technical problems, legal or contractual issues this isn't always possible.
Credits
| Role | Contributor |
| --- | --- |
| John du Pont | Steve Carell |
| Mark Schultz | Channing Tatum |
| David Schultz | Mark Ruffalo |
| Nancy Schultz | Sienna Miller |
| Jean du Pont | Vanessa Redgrave |
| Jack | Anthony Michael Hall |
| Henry Beck | Guy Boyd |
| Fred Cole | Brett Rice |
| Alexander Schultz | Jackson Frazer |
| Danielle Schultz | Samara Lee |
| Wayne Kendall | Francis J. Murphy III |
| Rosie | Jane Mowder |
| Roberto Garcia | Daniel Hilt |
| Ben Langer | Bryan Cook |
| Dan Bane | David Zabriskie |
| Writer | Dan Futterman |
| Writer | E Max Frye |
| Director | Bennett Miller |