Main content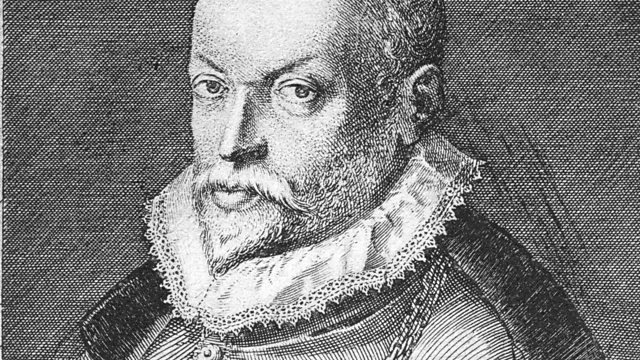 Donald Macleod describes how music in Munich began to change under the influence of the Jesuits and the Counter-Reformation.
A cosmopolitan composer who became so famous he was known as "The Divine Orlando", this week Donald Macleod surveys the life and music of Orlande de Lassus.
Wilhelm succeeded his father as Duke of Bavaria in 1579. He found the court finances in a perilous state and quickly imposed drastic savings, including staff cuts at the Ducal Chapel. Lassus, as Music Director, now found himself with fewer musicians to work with. His music also had to accomodate changes in religious style, as the Jesuits came to have a powerful influence in Munich. His Missa Entre vous filles is introspective and sombre.
During the 1580s Ferdinand Lassus, one of Orlande's sons, began to take over some of his father's duties in the court chapel. Orlande's music during this period reflects his state of mind, including his madrigal Io son si stanco sotto, "I am so weary under the ancient burden of my sins". In his last decade Lassus began to suffer from depression. His final works include a collection of motets, Cantiones sacrae, and a set of spiritual madrigals, the monumental Lagrime di San Pietro.
More episodes
Next
You are at the last episode