Main content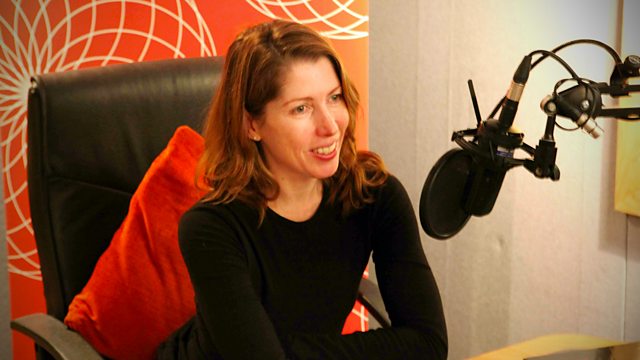 Friday - Sarah Walker with Leanne Benjamin
With Sarah Walker. Including Five Reasons to Love British Film Music; Mystery Composer; Artist of the Week: Emma Kirkby; Sarah's Essential Choice: Tchaikovsky: String Quartet No 2.
Discover definitive recordings of the greatest classical music with your trusted guide, Sarah Walker. She's joined by former principal ballerina at the Royal Ballet Leanne Benjamin
9am
A selection of music including '5 Reasons to Love'...British film music. This week Sarah champions an art form that has seen contributions from leading and neglected British composers of the 20th century, from Vaughan Williams to William Walton. It's a genre that often struggles to be taken seriously, perhaps because in its most perfect form it's hidden from view, the audience not noticing that it brings colour to a black-and-white classic, or highlights emotional moods and landscapes, surreptitiously setting the scene.
9.30am
Mystery Composer. Take part in today's music-related challenge: listen to the clues and identify the mystery composer.
10am
Sarah's guest this week is Leanne Benjamin, former principal ballerina at the Royal Ballet. Leanne shares a selection of the music she danced to during her career, discussing her memories of choreographer Kenneth MacMillan and offering a personal insight into the world of a ballet dancer.
10.30am
This week Sarah's featured artist is Emma Kirkby, one of the world's most renowned early music specialists, noted for her pure, crystal-like tone and vocal agility. Sarah showcases her repertoire including Mozart's Exsultate Jubilate, Purcell's Evening Hymn and Dowland's songs.
11am
Sarah's Essential Choice
Tchaikovsky
String Quartet No.2 in F major, Op.22.
Music Played
5 reasons to love... British film music

Artist of the Week: Emma Kirkby

Leanne Benjamin's Choice No. 1

Leanne Benjamin's Choice No. 2

Artist of the Week: Emma Kirkby
Mystery Composer
Clues:
I was once described by Stravinsky as the 'six-and-a-half-foot-tall scowl.'
After the disastrous debut of my First Symphony in 1897, I fell into a deep depression and visited a hypnotist, who repeated to me 'You will write your concerto…you will write your concerto.' 
My music was banned from my home country for several years, after I was declared a 'violent enemy' of the state.
The answer:
Sergei Rachmaninov (1873-1943)
Time Travellers: the podcast