Main content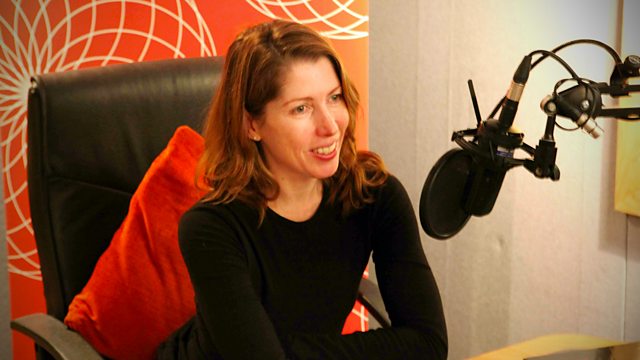 Wednesday - Sarah Walker with Leanne Benjamin
With Sarah Walker. Including Five Reasons to Love British Film Music; Find the Fourth; Artist of the Week: Emma Kirkby; Sarah's Essential Choice: Verdi: String Quartet in E minor.
Discover definitive recordings of the greatest classical music with your trusted guide, Sarah Walker. She's joined by former principal ballerina at the Royal Ballet Leanne Benjamin
9am
A selection of music including '5 Reasons to Love'...British film music. This week Sarah champions an art form that has seen contributions from leading and neglected British composers of the 20th century, from Vaughan Williams to William Walton. It's a genre that often struggles to be taken seriously, perhaps because in its most perfect form it's hidden from view, the audience not noticing that it brings colour to a black-and-white classic, or highlights emotional moods and landscapes, surreptitiously setting the scene.
9.30am
Find the fourth. Take part in our daily musical challenge: spot the theme linking three pieces of music and identify the missing fourth.
10am
Sarah's guest this week is Leanne Benjamin, former principal ballerina at the Royal Ballet. Leanne shares a selection of the music she danced to during her career, discussing her memories of choreographer Kenneth MacMillan and offering a personal insight into the world of a ballet dancer.
10.30am
This week Sarah's featured artist is Emma Kirkby, one of the world's most renowned early music specialists, noted for her pure, crystal-like tone and vocal agility. Sarah showcases her repertoire including Mozart's Exsultate Jubilate, Purcell's Evening Hymn and Dowland's songs.
11am
Sarah's Essential Choice
Verdi
String Quartet in E minor
Amadeus Quartet.
Music Played
5 Reasons to Love...British film music

Leanne Benjamin's Choice No. 1

Artist of the week: Emma Kirkby

Essential Choice
Find the Fourth
The music played:

Beethoven
Symphony No. 5 in C minor: 1st mvt
Vienna Philharmonic
Carlos Kleiber (conductor)
DG
Mozart
Piano Concerto No. 20 in D minor: 2nd mvt
Mitsuko Uchida (piano)
English Chamber Orchestra
Jeffrey Tate (conductor)
PHILIPS
Mahler
Symphony No. 10: Adagio
Berlin Philharmonic
Simon Rattle (conductor)
EMI
The answer:
The theme was pound notes and the missing fourth was £50