Main content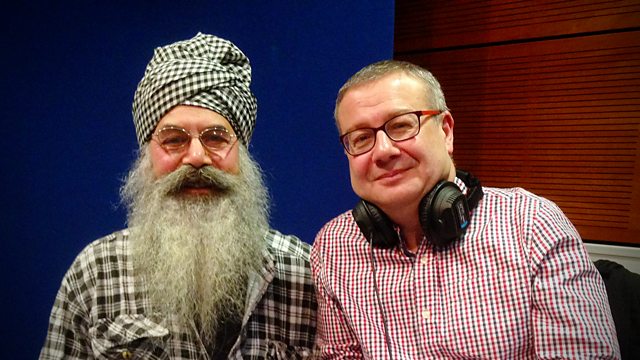 Adrian Goldberg on Mixed Marriage
In the first of three programmes exploring the topic of mixed marriage, Adrian Goldberg, who is married to a British Asian woman, talks to Tara Bariana.
In two (repeated) interviews for One to One, broadcaster Adrian Goldberg - who is married to a British Asian woman - explores the topic of mixed marriage.
The dry facts, from the Office of National Statistics, state that "Nearly 1 in 10 people living in as a couple were in an inter-ethnic relationship in 2011".*
Now Adrian brings this statistic to life as he meets two people who married outside their own faith or cultural background, across different decades.
In this first programme he meets Tara Bariana. Tara arrived in England from India in the 1960s and was, in his words, an illiterate 13 year old who couldn't speak English. He was expected to marry a Punjabi girl, but went against his family's wishes when he met and fell in love with Beryl, the daughter of a Baptist minister. Adrian hears Tara's story, and finds out what happened next.
*figures from the 2011 census.
Producer: Karen Gregor.