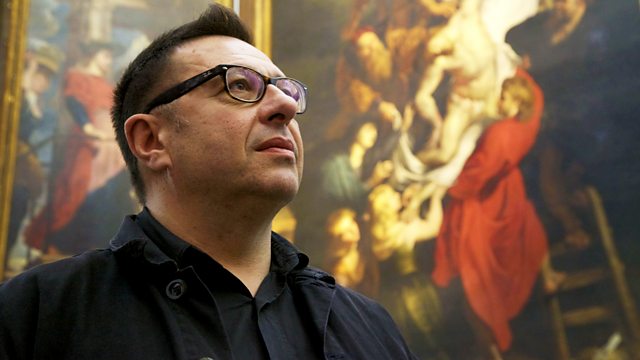 Rubens: An Extra Large Story
These days, nobody takes Rubens seriously. His vast and grandiose canvases, stuffed with wobbly mounds of female flesh, have little appeal for the modern gym-subscriber. And it's not just the bulging nudity we don't like. The entire tone of Rubens's art offends us. Everything in it is too big - the epic dramas full of tragedy, the fantastical celestial scenery, the immense canvases and murals adorning the walls and ceilings of Europe's grandest palaces. All of it seems too much for modern sensibilities.
But Waldemar Januszczak begs to differ. In Waldemar's eyes, Rubens has been traduced by modern tastes, and a huge misunderstanding of him has taken place. By looking in detail at Rubens's fascinating life, by understanding his art in more enlightened ways, Waldemar sets out to correct the extra-large misconceptions that have arisen about Rubens.
Waldemar Januszczak writes for BBC Arts about the show, and presents two exclusive clips
Credits
| Role | Contributor |
| --- | --- |
| Presenter | Waldemar Januszczak |
| Director | Waldemar Januszczak |