Main content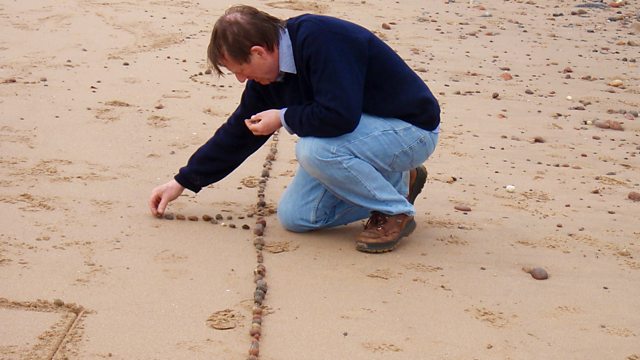 Lines
Bridget Kendall and guests Timothy Ingold, Imtiaz Dharker and William Kentridge discuss the life of lines, on a page, on canvas, in nature and in life.
Our world seems to be bound and criss-crossed by lines: except that when you look closely, many of them do not exist in reality, only in your mind. So what are we to make of lines: a useful human abstraction, to help us make sense of the world? And what does a line mean to an artist, whether one who wields a paintbrush or pencil, or one who fashions words into poetic verse? Joining Bridget Kendall are social anthropology professor Timothy Ingold, poet and graphic artist Imtiaz Dharker and distinguished South African artist William Kentridge.
(Photo: Lines of pebbles on the beach with Timothy Ingold)
Timothy Ingold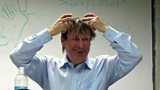 Professor Timothy Ingold holds the Chair of Social Anthropology at the University of Aberdeen. One of his recurring research themes is the idea of lines and human life: starting from the premise that what walking, observing and writing all have in common is that they proceed along lines of one kind and another, one of his projects was to forge a new approach to understanding the relation, in human social life and experience, between movement, knowledge and description. He is the author of Lines: A Brief History and The Life of Lines.
William Kentridge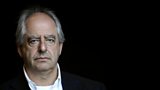 Over the last three decades, the visual artist William Kentridge has garnered international acclaim for his work across media including drawing, film, sculpture, printmaking and theatre. Rendered in stark contrasts of black and white, his images reflect his native South Africa and, like endlessly suggestive shadows, point to something more elemental as well. Kentridge is the recipient of numerous prizes and honorary doctorates, and his work has been exhibited widely throughout the world, including at the Tate Modern, the Louvre, Centres Pompidou, the Hirshhorn Museum and Sculpture Garden, and the Palais des Beaux-Arts in Brussels. His lifelong focus on line and drawing is summed up in his recent book, Six Drawing Lessons, based on the prestigious Charles Eliot Norton Lectures.
Imtiaz Dharker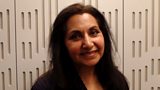 Imtiaz Dharker is a poet, artist and documentary film-maker. Her collections of poems include Purdah, Postcards from god, I speak for the devil, The terrorist at my table, Leaving Fingerprints and Over the Moon. Recipient of The Queen's Gold Medal for Poetry, Cholmondeley Award and a Fellow of the Royal Society of Literature, her poems are on the GCSE and A Level English syllabus. She has had a dozen solo exhibitions of drawings in India, London, New York and Hong Kong. She scripts and directs films, many of them for non-government organisations in India, working in the area of shelter, education and health for women and children.