Main content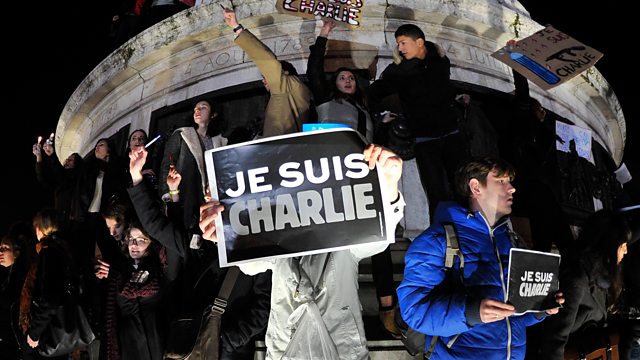 Jean Cabut and Georges Wolinski, Luise Rainer, Edward Brooke and Chip Young
Obituary series. Matthew Bannister on cartoonists Jean Cabut and Georges Wolinski, actress Luise Rainer, US senator Edward Brooke and session guitarist and producer Chip Young.
Matthew Bannister on
The French cartoonists Jean Cabut and Georges Wolinski who were among the twelve people who died when gunmen stormed the offices of the satirical magazine Charlie Hebdo.
The German born actress Luise Rainer who won two Oscars, but ended her Hollywood career when she fell out with the movie mogul Louis B Mayer.
Edward Brooke who was the first African American to be elected to the US senate.
And Chip Young, the session guitarist and producer who played on hits for Elvis Presley, Dolly Parton and many more.
Last on
Jean Cabut and Georges Wolinski
Matthew spoke to the French journalist and broadcaster Agnès Poirier.
Jean Cabut was born 13 January 1938 and died 7January 2015 aged 76.
Georges Wolinski was born 28 June 1934 and died 7January 2015 aged 80.
Luise Rainer
Matthew spoke to her daughter, Francesca Knittel Bowyer.
Born 12 January 1910; died 30 December 2014 aged 104.
Edward Brooke
Last Word spoke to Adrian Walker who is a political columnist at the Boston Globe and to Richard Johnson of Oxford University, who has written about Edward Brooke.
Born 16 October 1919, died 3 January 2015 aged 95. 
Chip Young
Last Word spoke to music journalist and author Garth Cartwright and to the singer songwriter Billy Swan.
Born 19 May 1938; died 20 December 2014 aged 76.
Lance Percival
Born 26 July 1933; died 6 January 2015 aged 81.
Credits
| Role | Contributor |
| --- | --- |
| Presenter | Matthew Bannister |
| Interviewed Guest | Agnes Poirier |
| Interviewed Guest | Francesca Knittel-Bowyer |
| Interviewed Guest | Adrian Walker |
| Interviewed Guest | Richard Johnson |
| Interviewed Guest | Garth Cartwright |
| Interviewed Guest | Billy Swan |
Broadcasts