Main content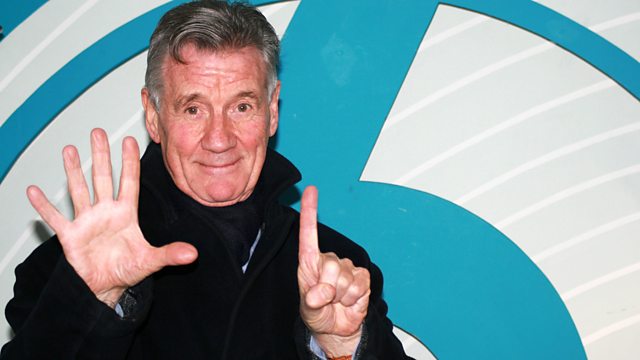 Mary Anne's interview with Michael Palin continues, plus she has a Panda Bear exclusive
Mary Anne Hobbs continues her interview with Michael Palin, plus she has an exclusive, exciting new track from Panda Bear.
Mary Anne's interview with living legend Michael Palin continues. He's one of our favourite comedians of all time. He's one of yours too right?
Palin is of course famous for being one sixth of Monty Python's Flying Circus, and for presenting really great travel documentaties. He is a BAFTA fellow and a Commander of the Order of the British Empire.
This interview sees Palin opening up and offering some wonderfully personal insights.
Plus - Mary Anne is honoured to be kicking off a very exciting roll out of the brand new Panda Bear album. Panda (real name Noah Lennox) is one of the finest musicians of the past decade. Solo and with Animal Collective he has influenced a generation of indie musicians and samplers. His amazing new album 'Panda Bear Meets The Grim Reaper' will be unveiled in sequence via worldwide radio premieres in countries such as Colombia, Australia, Japan and more. Mary Anne starts the whole thing off, exclusively playing 'Sequential Circuits', which is track 1 from the album.
Music Played
Michael Palin: Key of Life interview with Mary Anne

On Travel

Michael Palin: Key of Life interview with Mary Anne

On The Reunion

Michael Palin: Key of Life interview with Mary Anne

On Leonard Cohen

Suriser