Main content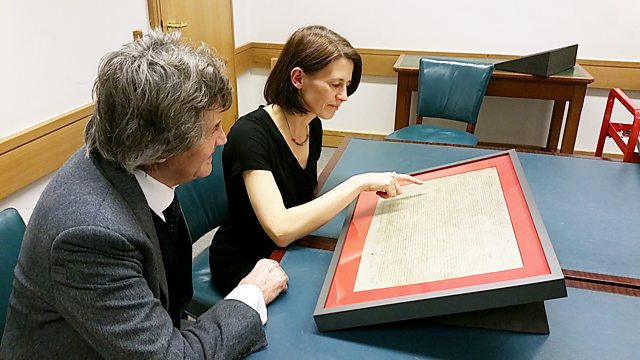 The Legacy of Magna Carta
Melvyn Bragg examines the 800-year legacy of Magna Carta, a document that has shaped our politics and the modern idea of liberty.
Melvyn Bragg looks at the rich legacy of Magna Carta, examining the ways in which it has influenced ideas of liberty, human rights and even political systems. King John's Great Charter, formally agreed in a field at Runnymede in 1215, became a cause celebre during the English Civil War and later exerted a crucial influence on American constitutional thought. 800 years after it was sealed, Magna Carta remains a document of global importance.
With:
Nicholas Vincent, Professor of Medieval History at the University of East Anglia; Daniel Hannan, writer and MEP for South East England; Justin Champion, Professor of the History of Early Modern Ideas at Royal Holloway, University of London; and Kathleen Burk, Professor Emerita of Modern and Contemporary History at UCL.
Producer: Thomas Morris.
More episodes
Next
You are at the last episode