Main content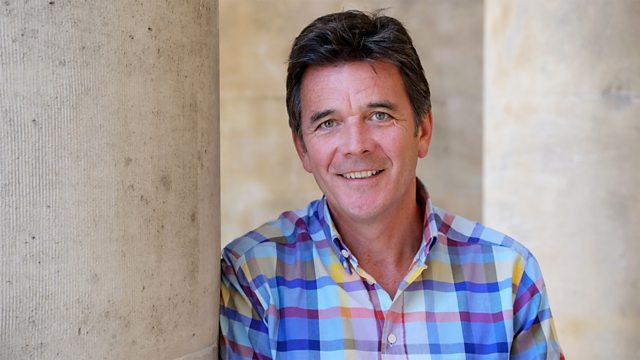 A&E in winter, Fruit juice, Opioid drugs and chronic pain, No evidence, Obesity
Should fruit juice be dropped from five-a-day recommendations? A&E in winter, Mark Porter visits a busy pain clinic, and GP Margaret McCartney outlines her New Year resolutions.
Should fruit juice be dropped from the 5 a day fruit and vegetable recommendations?
A&E in a mild winter - why has the NHS been stretched to near breaking point over the festive period?
Dr Mark Porter visits a busy pain clinic to find out why prescribed opioid painkillers for long term non-cancer pain often do more harm than good.
And resident sceptic and GP Dr Margaret McCartney outlines her New Year resolutions.
Programme Transcript - Inside Health
Downloaded from www.bbc.co.uk/radio4 
THE ATTACHED TRANSCRIPT WAS TYPED FROM A RECORDING AND NOT COPIED FROM AN ORIGINAL SCRIPT.  BECAUSE OF THE RISK OF MISHEARING AND THE DIFFICULTY IN SOME CASES OF IDENTIFYING INDIVIDUAL SPEAKERS, THE BBC CANNOT VOUCH FOR ITS COMPLETE ACCURACY.
INSIDE HEALTH
Programme 1.
TX:  06.01.15  2100-2130
PRESENTER:  MARK PORTER
PRODUCER:  ERIKA WRIGHT
Porter
Hello. Coming up in today's programme:  Fighting fat, fighting fit – should healthcare professionals keep in shape to set an example to their patients?
Painkillers – we investigate growing concern that prescribing strong opioid painkillers like morphine for long term non-cancer pain often does more harm than good, because they don't work that well and they have lots of side effects.
And New Year resolutions, we'll be announcing ours a little later in the programme.
But first, it's been a festive season that the NHS would no doubt like to forget. Hospitals, GP out-of-hours and ambulance services have been stretched to near breaking point over the last couple of weeks. And there's no sign of the pressure easing with hospitals in my part of the South West having declared major incidents over the last few days. Media coverage has suggested demand is up as people flock to A&E because they are finding it difficult to see their GP. But talk to people working in A&E departments and it soon becomes clear that the problem is not so much inappropriate attenders, as an unprecedented number of very poorly people, many of whom require admission.
I caught up with Professor of Emergency Medicine, Tim Coates, on his mobile in his busy department at Leicester Royal Infirmary.
Coates
I think we're the same as the rest of the NHS, it is extremely busy at the moment with a lot of sick patients coming through emergency departments all over the country.  We're seeing a lot of mainly elderly people and I think probably the single biggest group would be those with infections of various types, either respiratory infections or perhaps infections of the urinary system.
Porter
So you're not being overwhelmed by inappropriate people, these are people who really do need to be looked after?
Coates
No I'm afraid the people that we're getting through are people that need to come into hospital and need a hospital bed, and that's a lot of the problem.  The people that are inappropriate in an emergency department are actually fairly easy to deal with, you know if you can with the sniffles that will take a doctor a very short amount of time to deal with.  But elderly patients with lots of different things wrong with them who need to come into hospital are very complex, that takes a lot of time.  We always get a spike at this time of year, particularly the first couple of weeks after the Christmas and New Year break but it's just that much more intense than previous years.  We have a population that is ageing, this is a trend that the NHS is going to have to perhaps do things differently.  I think the emergency care system is a bit like a bucket full of water and you don't have to pour very much more water in when the bucket's full for the bucket to overflow.  We don't have spare capacity in the system.
Porter
Looking forward now, how long do you think this crisis period's going to go on for, can you see some light at the end of the tunnel?
Coates
At the moment, at the coal face in the emergency department, it's very difficult to talk about light at the end of the tunnel.  There is often several weeks of high pressure on the emergency care system at the beginning of January, perhaps sometimes going into February.  So I think we've got a number of weeks of high pressure left.
Porter
And have you had to bring in extra staff and things to cope?
Coates
Yes we've got extra staff overnight, opening as many extra beds – I think it's the same in – again talking to colleagues up and down the country, almost every hospital in the UK is doing all of those things.
Porter
Tim, we'll let you get back to the coal face, thank you very much.
Coates
Thank you very much indeed for your help.
Porter
Professor Tim Coates.
Now another subject making the headlines this week is sugar – actually to be fair, over the last year, it's hardly been out of the news.  Inside Health has heard rumours that, in the quest to reduce our sugar intake, fruit juices are to be removed from the five a day recommendations. But are they true? Susan Jebb is Professor of Diet and Population Health at the University of Oxford.
Jebb
Well it's certainly a rumour because I don't think there's any decision been made at all yet.  But what is true is that there is a working group which has been set up to review the whole of the five a day guidance – what should be included and what shouldn't be.  And they have already said that they will be specifically looking at whether fruit juice should continue to be included as one of your five a day.
Porter
If you look at the makeup of juice I mean it contains nearly – for instance orange juice – contains nearly as much sugar as a cola.
Jebb
Absolutely.  Fruit juice is very high in sugar and in juicing it you've removed and left out lots of the good parts of the fruit – the fibre, some of the other essential nutrients.  And so the real concern is around these liquid sugars because we know that if you consume calories as liquid they effectively by-pass your appetite control system, your body doesn't seem to recognise that it's had those calories.  So the five a day guidance at the moment says it's fine to have a single small glass of fruit juice, 150 mls, and count that as one of your five a day.  But we've never encouraged people to have more fruit juice than that.  So if you're having a small glass with your breakfast I think there's very little reason to be concerned.  But what we don't want is people choosing fruit juice for what you might call routine hydration.
Porter
So at the moment one small glass, 150 mls, is regarded as being fine but there must be some concern if these rumours are founded that it's going to be dropped?
Jebb
It may be dropped, we don't know what the committee will decide when it's reviewed all of the evidence.  But I think the problem with having fruit juice in the five a day guidance is that it's bundled up with that general recommendation to eat more – eat more fruit and veg – and so people perceive that that means drink more fruit juice too.  And so personally I think there probably is a case for taking fruit juice outside of that general promotion of five a day.  Fine to continue having a small glass of fruit juice but let's not actively promote that and let's reserve all our promotional efforts to talking about intact fruit and vegetables.  And from this week in schools, as part of the new food based nutritional standards, children cannot be served fruit juice in portions which are greater than 150 mls.
Porter
Professor Susan Jebb from the University of Oxford, who prefers us all to eat our fruit, not drink it.
Please do get in touch if there is a health issue you think we should cover, you can e-mail us at insidehealth@bbc.co.uk.
A number of you did contact us after the last series when guest Professor Andrew Moore suggested that the UK has a problem with prescribed painkillers.
His views reflect growing concern among pain experts that we're misusing strong opioid drugs like morphine, oxycodone and fentanyl because they don't work that well for most types of long term pain.  So we asked Professor Moore, who works at the Pain Research Unit in Oxford, to clarify what he meant when he suggested that using powerful opioids for long term non-cancer pain often does more harm than good.
Moore
Well opioids will work superbly well in acute pain.  They'll work in chronic pain.  But the difference when you go from acute to chronic is they're probably extremely good in a very, very small proportion of people.  The problem is that they're given to many people for whom they're not good in large doses and in those circumstances there is decidedly more harm from opioids than benefit.
Porter
And your definition of acute and chronic is what – are we talking days, weeks, months?
Moore
Well the typical definition is chronic pain is any pain that you've got which is at least moderate and lasts for three months or longer.
Porter
And what you're saying is that opioids in this group of patients are nowhere near as good as we perhaps think they are and maybe doing a lot more harm than we think.  Why aren't they working?
Moore
The evidence that we've got I think is flawed, it's entirely statistical and is not focused on the patient and their doctor.  If you focus on the patient and the doctor you get a completely different answer that the drugs do not work.  There will be a few people who can get benefit without adverse events and our clinical trials are not sensitive to detect them.
Porter
And in terms of trends do we know what's happening, are we using more of these drugs?
Moore
Yes the trend is decidedly upwards, quite rapidly upwards.  Once you get above about a 100-150 milligrams per day of oral morphine then all of the opioid receptors that you've got in your body are probably saturated with morphine anyway, you're not going to get much more of an effect.  Doctors are used to red flags and getting above a 100 milligrams per day of oral morphine without any appreciable pain relief is a red flag and it says if the drug's not working stop it.
Porter
Well to learn more about where doctors like me are getting it wrong and what we can do about it I've come to the busy pain clinic here at Southmead Hospital in Bristol.
Robinson
My name is David Robinson, I've been taking opioids for over two years now.  This time last year I was on 150 fentanyl patch; 120 milligram morphine driver and orally I took 540 milligrams over a period of about two or three days, daily.
Porter
Now to people not familiar with opiate doses that's a huge dose.
Robinson
That's 10 times that's safe for man.
Porter
Of three different drugs…
Robinson
All…
Porter
And you were still in pain?
Robinson
They were surprised I was standing.  I would get up in the morning, I would sit in a chair, at lunchtime I'd have something to eat, I'd sit back in the chair and go back to bed.
Porter
You never left the house?
Robinson
No.
Stannard
Hi, my name's Cathy Stannard and I'm a consultant in the pain clinic here at Southmead Hospital and we see patients who have long term pain.  I am very frequently referred patients who may be on 10, up to 50 times, the dose that we know that is safe and effective.  These are people who are walking around but are having a lot of side effects in relation to those drugs.  The bottom line is that these drugs are not very helpful in the long term and we know that quite clearly and we know from prescribing data that there is a massive rise in the prescription of these drugs and that that rise is almost wholly accounted for by use for people with persistent pain not associated with cancer.  And I guess both the prescriber and the patient will be concerned about stopping the drug in case the pain gets worse without ever really thinking about whether it's helped at all in the first place.
Porter
And the sort of impact that's having on the patients, I mean it's not helping their pain, number one, but what else might it be doing to them?
Stannard
Well I think the most important thing is it's not helping their pain, so if you're looking at a risk and benefit equation it's all risk, there's no benefit.  So there will be the immediate side effects, so sedation, sleepiness, constipation, sickness maybe.  But there are longer term harms as well, we know that these drugs in the longer term cause damage to the immune system, we know they can damage hormones, so women they may stop having periods, they can cause infertility, they can cause sexual dysfunction.  And then there is the risk of becoming dependent on these drugs, which is kind of a normal effect but that can become problematic, so people can find it very difficult to stop the drugs.  And we know from large studies, particularly in the US, that the incidents of fractures and falls and overdose and death increases when the dose of drug goes up.
Porter
So to be clear we're saying that these drugs, which are used for moderate to severe, mainly severe, pain are very effective if you for instance were to break your leg or you're recovering from an operation but if you're using them long term, say you've got a long term back problem, you're likely to run into trouble.  What's the difference then between the short term pain and the long term pain?
Stannard
Well I think it's – I think you've hit the nail on the head it's the difference between the nature of the pain and pain is an important signalling system to tell us or alert us that we've been injured and to take action to take things easy until we've healed.  But long term pain serves no useful function and it seems to be biologically if you like a much more complex phenomenon.
Robinson
I went back to the doctors to get more and more prescriptions for the morphine and it just wasn't doing it, it wasn't cutting it.
Porter
But the standard response was that if you're still in pain then we're presumably not giving you enough of the drug so they up the dose each time?
Robinson
They up the dose yeah.
Porter
So what's happened since then, that was – the peak was last year, that's when you were on the most drugs, what are you taking now?
Robinson
At the moment I'm taking 70 milligrams fentanyl patches.
Porter
So you're on half the fentanyl patches that you were on a year ago.
Robinson
I've dropped the oral steroids, I've dropped the morphine driver and I'm weaning myself off the patches at 12 milligrams at a time.
Porter
So you're on a fraction of the medication that you were on 12 months ago.  What's happened to the pain?
Robinson
Pain wise when I drop my patch I get a day where I'm in like a lot of pain, then a day when there's less pain and it peters off like that.  So each time I drop it it does take two or three days for my body to adjust to it.  The pain is better, the pain has gone away quite dramatically.  I want to get off the opioids so I can get my life back.
Stannard
It's very important to understand that perception of pain and particularly the intensity of the pain and the degree to which it interferes with function is very much influenced by thoughts, emotions, previous experience of pain, fear about the meaning of pain.  So as the pain becomes chronic many, many more factors come into play, with the tissue injury disappearing very much into the background as a contributor to the pain experience.  And I think, it's a very broad comment, but I think one of the reasons that these drugs don't work very well is that for many people the original tissue injury has become a very minor part of the problem.  The whole pain experience has become much more complex and opioids don't treat the rest of that experience.
Porter
How do you manage somebody then who's referred to you by a doctor like me, who may be on 10 times the sort of standard dose of morphine, they're still in pain, they've got all sorts of problems from taking the morphine, I mean presumably your main aim is to get them off the drug?
Stannard
It absolutely is and I think patients understand very well when they're given the figures about what we know about opioid related harms that actually to be in pain and off opioids is a better state than being in the same pain on the drugs.  Doctors sometimes worry what are we going to do instead but even if we don't do anything instead taking patients off medication that doesn't work is a very important healthcare intervention.
Porter
How difficult is that?
Stannard
It's difficult if a patient doesn't want to come off them or if a patient is frightened about coming off and obviously if you're on a high dose opioid and you're in severe pain there is always a worry that things might be even worse.  The strategy that we've been using here with colleagues from the neuropsychiatry department is initially to change patients over to a different opioid and the drug that we use is methadone, which many people will be familiar with from its use in the management of opioid addiction.  It is also a painkiller and it's a useful tool to be able to help patients get their opioid dose down.  But I think the transition from one drug to another and then reducing the dose of methadone is a small part of it and a lot of what we do here is maybe exploring with patients why they've ended up on high doses in the first place.  And it may well be that patients will be deriving some blunting of unpleasant thoughts, emotions or experiences by taking drugs and that is one of the drivers, we know, for persisting use and that's borne out by the larger literature.
Porter
So it's not just the pain?
Stannard
It's not just the pain, but opioids will distance people from unpleasant thoughts and emotions and experiences.  And actually taking that away can sometimes be quite scary for patients.  So we have to find out what those drivers are and help patients manage those unpleasant experiences in a different way.
Porter
So what should we be doing to stop ourselves getting in this situation?  If somebody comes and sees me in severe pain, acute severe pain, they're put on an opiate to try and help them, what should I then do to make sure that 18 months later they're not coming to a clinic like yours?
Stannard
I would say the most important factor for prescribers is that when a patient comes back who's still in pain, that means the drug is not working and should be stopped.
Robinson
I'm able to do more, I'm not comatose sat in a chair watching the world go by.  I want to be able to go back to work, I want to be able to drive my car, I want to be able to ride my motorbike, I want to be able to go out with my friends.  And it's all things that I can't do because at the time when the drugs were high I couldn't go out and do anything, nothing at all.
Porter
David Robinson talking to me at Dr Cathy Stannard's clinic at Southmead Hospital.
And you'll find some useful links on concerns about opioid use on the Inside Health page of the Radio 4 website.
One of our founding principles here at Inside Health is to provide clarity where there is confusion, but, as we start our 10th series, there is still something that confuses me – the term no evidence, as in there is no evidence that X does Y - something you hear bandied around a lot on Inside Health. So, for the sake of clarity, and to explain what they mean I am joined by two members of the team who use "no evidence" all the time  – our resident sceptic Dr Margaret McCartney and regular contributor and Editor of the Drug and Therapeutics Bulletin Dr James Cave. James, enlighten me.
Cave
Well what does it mean to me?  I mean it's ripe with complications isn't it because you can have no evidence meaning that someone has looked and found nothing, so the larder is bare.
Porter
So this drug doesn't work…
Cave
So this drug doesn't work…
Porter
We know it.
Cave
We know it doesn't work, we've tried it out, it doesn't work, there is no evidence to use this drug in this situation.  That's no evidence.  But you can have another situation where there is no evidence that this drug causes any problems because no one's ever looked.  And it's not that it's an empty larder, it's no one's even found the larder yet to look in it.  So that's a very difference sort of result isn't it?
Porter
And yet Margaret this term no evidence is being increasingly banded around the assumption is that when somebody says there's no evidence to support something it means that whatever that something is doesn't help, doesn't work, isn't safe.
McCartney
Yes, this is my New Year's resolution, so I pledge over the next year, in fact forever I hope, to be much more careful in the way that I use the term no evidence.  And I think as Jim Cave it's absolutely right, sometimes there's no evidence because people have done really high quality trials and they've looked very hard to see if an intervention works or not, that can mean no evidence but what they're really – I really should say in that situation is I should say we've searched for evidence and there is a lack of evidence for this intervention as compared to there is no evidence for this, in which case no one's bothered doing any trials or the trials are so low quality and rubbish that we should really just dismiss them.
Porter
Well let me suggest something even simpler.  What you might be able to say to me is when I ask you whether something works you can say no Mark it doesn't work and we know it doesn't work because we've done the evidence or we don't know if it works or not because there isn't any evidence either way.
McCartney
Indeed.  The only caveat I would give is that it's very hard to prove a negative, it can't be done.  So we can't prove that something doesn't work, all we can do is prove that we don't have evidence that it does work.  So I think the purists in evidence based medicine will be straight on the phone after the programme if I dared to say that, so I must keep myself right in all regards.
Porter
I knew it would be more complicated than I thought.  But are there examples where because something's got no evidence behind it it's been discontinued or stopped, I mean are we in danger of throwing the baby out with the bathwater I suppose?
Cave
The current problem is that we tend to have most drugs wrapped up with evidence that they work and then we spend the next three or four years finding out in real life whether they do or not.  Bizarrely just recently someone's looked at the evidence for Allopurinol, which is used in gout, we all use it in gout, does it reduce the number of gouty episodes that people get?  Apparently there is no evidence, in the sense that when they've looked it doesn't seem to work.
Porter
But actually James that's still slightly confusing, the way you worded that, so what you're saying Allopurinol is a treatment we use to prevent gout attacks, to keep it at bay, what you're saying is it doesn't work or there isn't any evidence that it works.
Cave
Yeah, you see this is the problem isn't it, what I'm saying is that we have found the larder, we've opened it and we've got just one or two rather slightly rotten looking fruit telling us it's not very good.  Now I think we need to have a better look and shine a light further down in the larder and find some better evidence.  So I personally believe that Allopurinol works, I cannot believe it doesn't given that I've got stacks of patients who take it who tell me that they no longer get gout.  Now perhaps I'm just completely wrong about that.  But I think the evidence is meagre and that's a drive to get better evidence.  And I think one of the things for us in general practice where we fail completely is in research and if there's one thing I could do this year would be to try and get more research in primary care because that's where it's needed, that's where you determine really whether drugs work or not.
Porter
So you've both got New Year's resolutions now.
McCartney
And we've got these fantastic computer systems now that it should be possible to say okay I think in Allopurinol in your situation might be a good idea, why can't we add you into a trials database, so that we're gathering all this data and really using it for powerful good.
Porter
And just to be clear for Inside Health listeners your New Year's resolution is what?
McCartney
My resolution is to be clearer about whether there is no evidence because the trials haven't been done or whether there is no evidence because the trials have been done and the intervention doesn't work.
Porter
And I shall hold you to that.  But while I have got you here, I would be interested in your thoughts on whether we should be leading by example.
Recently both the new Chief Executive of the NHS, Simon Stevens , and the Chief Medical Officer, Professor Dame Sally Davies, have stated publicly that NHS staff should set an example as part of a public health campaign against the growing threat of obesity. 
Meanwhile the appointment of an obese doctor, former GP Maggie De Block, as Belgium's new Minister for Public Health, was widely criticised in the media as sending the wrong message. So Margaret do us doctors have a duty to be slim, clean living icons of virtue?
McCartney
I think what really makes me most alarmed is the lack of empathy, sympathy or compassion for people who are obese.  The vast majority of my patients who are overweight are deeply ashamed of being overweight, are often stigmatised by being overweight and have often struggled, often for many years, with losing weight, gaining weight, losing weight, gaining weight – it's a huge difficult chronic problem.  And I think what really makes me feel quite frightened as well is that there is an inference that doctors should somehow be perfect, the perfect leaders, the perfect people – it's a kind of Mary Poppins situation and it's just not realistic.
Porter
I suppose the criticism that could be aimed at doctors who smoke or doctors who drink too much, doctors who are overweight is one of hypocrisy – do as I say, not as I do.  Is it the inclusion of obesity in that list that concerns you, do you think it's different from smoking, drinking too much, eating the wrong foods?
Cave
I think where we've got to be clear here is if we go back 20 years there was less obesity, now is that because somehow our society's lost its moral fibre or somehow we've all become weak?  No it's not any genetic change in us, what's happened is that the environment we are now in is an obesogenic environment.  If you look on TV, if you walk down the high street, there's more calories there than ever before.  So for me the idea that this is a personal problem is the wrong way of dealing with obesity.  I think if you smoke that's personal, it can also be an issue with the health of your family.  But obesity shouldn't be looked upon as a personal issue, it's a society issue.
Porter
Given that obesity's being heralded at the moment as public enemy number one, up there with smoking and being compared with smoking regularly, the appointment of the Belgium public health minister caused quite a furore in the press.  If you were to choose someone to lead a public health campaign against obesity would you have chosen someone like the Belgium doctor who's probably 10 stone overweight?
McCartney
Well I certainly wouldn't make a moral judgement over what she does in her personal decision making and what she's capable of doing in her job. 
Porter
You wouldn't have considered that?
McCartney
Well I would hope not because if I did I would have considered myself treating obesity as a stigma, which I think is a bad thing to do.  And the question should be perhaps she has got more insights, perhaps, into obesity because of her personal situation, who knows.  I think to make a moral judgement about whether someone is capable or not to deal with her job because of her obvious risk factor I think is really unfair.  Lots and lots of us carry risk factors, like for example, excessive or risky drinking or unprotected sex, of drug taking, which are not obvious to everyone else and yet somehow they get off, they get scot free off, they don't get stigmatised in the same way as someone who's obese does.
Porter
James.
Cave
It does look odd doesn't it, that's the problem, as a human issue it just – I remember when Kenneth Clarke was the Secretary of State for Health and there he was cigar smoking, spirit drinking man who was overweight and it's a really difficult one this because I think you somehow have to separate the individual and their personal issues related to their health and then if you like the health issues of the state or of the country or of my patients or whichever level you're looking at.  And I think those two are looked at differently and should be looked at differently.  In many respects what Margaret is saying is that you don't know everyone really, we don't have anything other than the veneer that we see.  The trouble with obesity is it's part of that veneer.
Porter
You can't hide the fact that someone's obese, you can hide the fact that they drink too much or if they smoke or if they don't do any exercise or they follow a poor diet.
McCartney
I think what really matters is relationships between patients and doctors which are based on trust and professionalism and which were built in general practice over time.  And I think that those kind of relationships are ones where trust is epicentre and I think we shouldn't hide our failings as doctors, whether it's not to know all the evidence, not to have read up on recent guidelines, we should be much honest I think, much more human and much more approachable and part of our humane health service, rather than one that's kind of based as doctors as demi-gods telling everyone else what to do.  And I think we have to be much more realistic as well, instead of seeing an individual as a person to blame, as James said, look at the obesogenic society.
Porter
Okay, we must leave it there. Margaret McCartney and James Cave thank you very much.
Just time to tell you about next week when I will be asking how often you should visit the dentist for a check-up, and I will be trying out a new test recently approved by the Food and Drug Administration for assessing the state of your arteries  or, in this case my arteries.
ENDS