Main content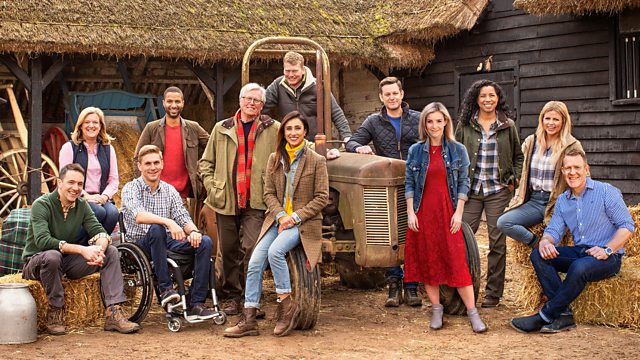 Celebrations Compilation
John Craven is on the South Downs gathering goodies to throw his own festive party, toasting the taste of the South Downs.
The Great British landscape gives us much to celebrate all year round. But as the bare bones of winter signal the end of yet another year, there's still one big celebration to go - New Year's Eve. John Craven is on the South Downs gathering goodies to throw his own festive party, toasting the taste of the South Downs.
He visits Plumpton Agricultural College, which has a sparkling reputation for English wine. He learns how fine fizz is made from the grapes grown on the chalky downland. What's good for the grapes is also fantastic for fungi - as John finds out when he snuffles for truffles in the surrounding woodland. Plumpton College also make the perfect accompaniment for their wine - cheese. John gets stuck into the 'cheddaring' process, seeing just how farmhouse cheddar gets its unique hard texture.
We also welcome back some old friends to help us celebrate as John takes us on a trip through the archives to revisit some of the rural revelries and seasonal celebrations we've taken part in over the years - like when Clare Balding joined Matt at a festival in south Devon, celebrating one of the area's finest residents, the humble crab. Ellie made new friends when she welcomed in the spring with the traditional Obby Oss festivities in Padstow. And Matt celebrated the fruits of the land at harvest time on Tatton Park.
English wine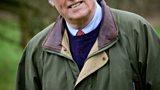 John Craven is at Plumpton College, with senior wine lecturer Chris Foss, where he learns about the art of making English wine to be proud of.  Out in the vineyards John learns the bare bones of pruning. Later, he learns about 'sensory evaluation' in the classroom of the UK's first wine research centre and, most importantly, he gets to have a little taste.
Truffle hunting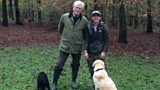 John is with Melissa Waddingham, Plumpton College alumni and expert truffle hunter.  Together with her two dogs, Ella and Zebedee, John learns about the best environments for truffles to thrive whilst picking up top tips on foraging sustainably.  The pair are on a mission to find truffles for John's celebratory dinner later that evening. 
Cheddaring
Back at Plumpton John discovers that there's more than just wine on offer at the college.  He meets Chris Vowles, artisan cheesemaker, who puts him through his paces during the 'cheddaring' process, giving the cheese its distinctive dense layered texture.
John's feast
John tries his skills at floristry, discovering what can be gathered from the hedgerows to make an attractive table piece.  Then he says goodbye to 2014 with a sumptuous feast cooked up by local chef Rich Willis.  Everyone who has played a part in pulling the festive feast together gathers at the pub to sample the fruits of John's labours.  
Arthur's Christmas lamb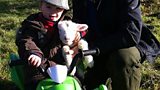 Adam Henson travels to Dorset to meet an inspirational two year old who already has his own flock of sheep. Arthur Jones spends five days a week on a farm with his grandmother. He suffers from cerebral palsy and his attachment to one lamb in particular has really helped him overcome some of the challenges he faces every day. They farm Dorset sheep, the only native breed that can breed all year around. It's an unusual sight to see lambs at Christmas but they do have their uses. Arthur is practising for his nursery's nativity play and his cute lambs will be the centre of attention among the children.
Speed dating
Two days before Valentine's Day, Matt Baker is on the Isle of Wight meeting the singles hoping to find love on a speed-date walk. Matt meets one of the many happy couples who have met their soul mate out in the open air.
Padstow May Day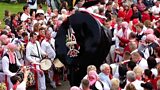 Padstow May Day is like no other. It is an event that is shrouded in mystery and involves two 'Osses' – stylised recreations of horses - twirling through the streets of Padstow. Ellie joins the crowd this year and meets cultural historian Doc Rowe to find out more about this colourful celebration. Peter Prideaux-Brune, owner of Prideaux Place, gives Ellie a very special invitation to watch the Blue Ribbon 'Oss dance through the historic house. But Ellie soon finds out that she won't just be watching the event unfold.
The crab cracking challenge
Clare Balding and Matt Baker are in the beautiful South Hams where they team up for a crab cracking competition. But first, Clare heads out with one of the local crab fishermen to find out what makes the South Hams crab so special.
Cheddar in Cheddar
Julia Bradbury discovers how turning a chunk of cheese into a piece of art is helping put Farmhouse Cheddar onto the food map of Great Britain. Julia has a go at sculpting cheddar, which is a first for her, and we find out whether the big cheese breaks the world record.
From harvest festivals to bonfires
Matt is at Tatton Park learning about the historic orchard and trying out their mouth-watering apples ahead of their annual harvest festival. Later in the programme he heads to Northumberland to get tips on building a wildlife-friendly bonfire.  
Credits
| Role | Contributor |
| --- | --- |
| Presenter | John Craven |
| Presenter | Matt Baker |
| Presenter | Ellie Harrison |
| Participant | Clare Balding |
| Executive Producer | William Lyons |
| Series Producer | Joanna Brame |