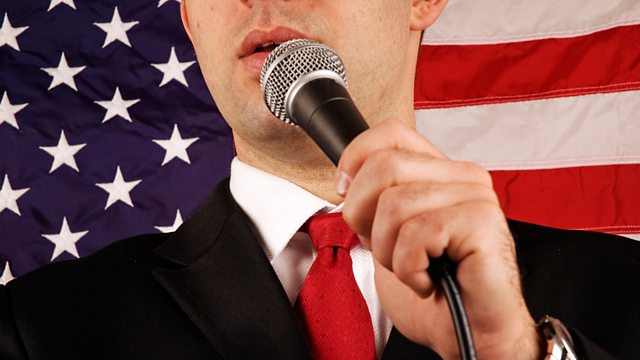 The Art of Filibustering
Girdles, saunas, catheters and running shoes. Historically these otherwise unrelated items have all played their part in the Filibuster, the tactic of frustration, obstruction and feat of stamina that can be traced back to Roman times
Anne Treneman, political sketch writer of The Times, explores the art of the Filibuster and how in the USA where it is called 'The Soul of the Senate' it is under threat of extinction
Ann, who was born in the USA, but lives and works here in the UK, explores its rich history, hears stories of the great Filibusters like Strom Thurmond the senator from South Carolina who spoke for 24 hours 18 minutes to filibuster the 1957 Civil Rights Act
More recently Wendy Davis from Texas made headlines for her 13 hour Filibuster against changes to the states Abortion laws, she took the stand in pink running shoes, was fitted with a girdle mid-speech. It's considered to be the first social media filibuster
Opponents of it in the US sense its time has come, Ann will hear from both sides of the debate
Filibusters are never as heroic as James Stewart's in the 1939 film 'Mr Smith Goes to Washington'. They rarely have the rhetoric of Smith standing up for the people and the greater good, they are more likely to have the contents of the phone book or excerpts from children's stories.
Ann spends much of her time peering from the press gallery into the commons chamber witnessing the best, and worst of British democracy in action, and although 24 hour Filibusters never happen, talking a bill out does. Using archive from here and the USA, Radio 4 will explore the Art of the Filibuster, along with its history, and of course its future.
Presenter: Ann Treneman
Producer: Richard McIlroy.
Last on