Main content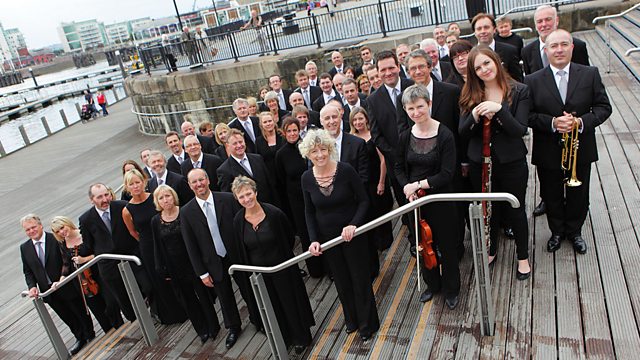 With Verity Sharp. The BBC NOW in Sibelius: The Swan of Tuonela. Langgaard: Symphony No 7. Korngold: Violin Concerto. Zemlinsky: The Little Mermaid. Brahms: Piano Concerto No 1.
Verity Sharp introduces music with Viennese and Scandinavian connections. Sibelius tells a dark story of the swan who guards the entrance to Tuonela, the Finnish underworld. Danish composer Rued Langgaard was on an anti-modernist mission to stop twentieth-century music "falling into dissolution and vulgarization". His seventh symphony harks back to the "pure truth" of Romantic music.
Radio 3 New Generation Artist Elena Urioste is the soloist in Korngold's technicolor violin concerto, written at the end of the second world war when Korngold was at the height of his powers as a Hollywood composer. As a child prodigy he'd grown up in Vienna and took lessons from Zemlinsky. During his own lifetime, Zemlinsky was better known as a conductor, but his music has grown in popularity in recent years, most notably with his Fantasy The Little Mermaid, whose statue famously sits in Copenhagen harbour. Hans Christian Andersen's tale of rejected love was particularly poignant to the composer, who had been infatuated by Alma Schindler, only to be rejected by her in favour of Mahler. In his youth, Zemlinsky had been championed by Brahms, whose first piano concerto was the first orchestral score to put the composer firmly on the map.
2.00
Sibelius: The swan of Tuonela
BBC National Orchestra of Wales
Thomas Sondergard (conductor)
2.10
Langgaard: Symphony no.7
BBC National Orchestra of Wales
Andre de Ridder (conductor)
2.25
Korngold: Violin Concerto
Elena Urioste (violin)
BBC National Orchestra of Wales
Andre de Ridder (conductor)
2.55
Zemlinsky: The little mermaid
BBC National Orchestra of Wales
Andre de Ridder (conductor)
3.35
Brahms: Piano Concerto no. 1 in D minor op.15
John Lill (piano)
BBC National Orchestra of Wales
Tadaaki Otaka (conductor).
Credit
| Role | Contributor |
| --- | --- |
| Performer | BBC National Orchestra of Wales |