Main content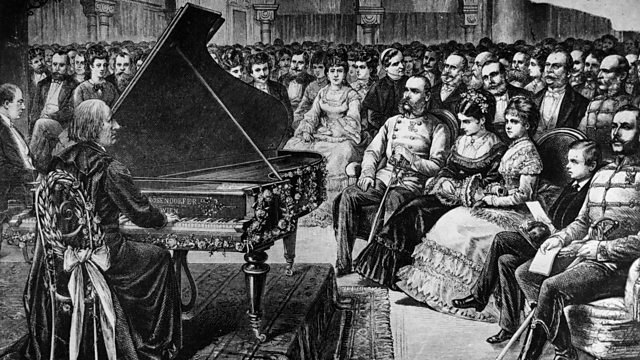 The Death of Daniel Liszt
Donald Macleod focuses on how Liszt struggled to come to terms with the tragic death of his son Daniel.
Donald Macleod explores Liszt's symphonic poems. Today: the composer struggles to come to terms with the tragic death of his son Daniel.
In 1848, as revolution raged across Europe, Franz Liszt made the decision to walk away from his life as the most scandalous and brilliant piano virtuoso in the world - and settle down in the small German town of Weimar. Over the next twelve years he would forge a reputation as one of the most original musical creators of the Romantic Era - inventing a new genre of composition that became known as the 'symphonic poem'. Liszt's new form of orchestral piece spun poetic or literary fables in music, evoking moods and images in its themes and harmonies, depicting heroes and villains, dramas and triumphs - a radical departure from the symphonic ideal of Beethoven and Brahms. This week, Donald Macleod presents a unique opportunity to hear all twelve of the symphonic poems Liszt created in Weimar - plus his final, valedictory symphonic poem, composed many years later, just before his own death.
As Liszt took stock of nearly a decade spent in Weimar, he could be justifiably proud: he had shed his reputation as a brilliant pianistic show-pony and instead shown his vast talent as a composer, creating some of his most revered works. But his personal life was a mess. He struggled to gain sanction from the Catholic church to wed his beloved Carolyne, and then his beloved son Daniel died suddenly at the age of only 20. Donald Macleod explored the tragic circumstances of an event that Liszt said changed him for ever.