Main content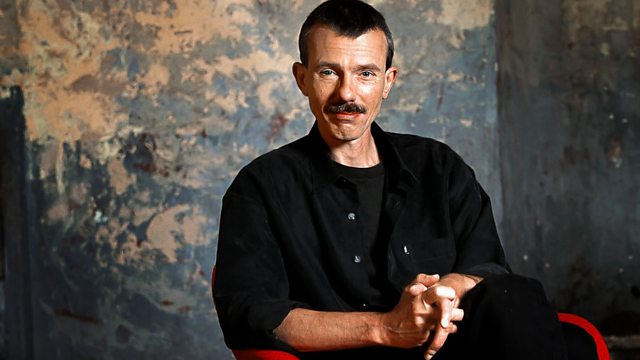 Zelenka's Melodrama of St Wenceslaus
Jonathan Swain's selection includes Collegium Vocale 1704 performing Zelenka's Melodrama to St Wenceslaus at the 2013 Herne Early Music Days Festival.
Collegium Vocale 1704 perform Zelenka's Melodrama to St Wenceslaus from the 2013 Herne Early Music Days Festival. Jonathan Swain presents.
12:31 AM
Zelenka, Jan Dismas [1679-1745]
Sub olea pacis et palma virtutis - melodrama de S. Wenceslao ZWV.175 (Under the Olive Tree of Peace and the Palm Tree of Virtue the Crown of Bohemia Splendidly Shines Before the Whole World: Melodrama to Saint Wenceslaus)
Céline Scheen (soprano), Terry Wey (countertenor), Krystian Adam (tenor), Tobias Berndt (bass) Collegium Vocale 1704, Collegium 1704, Vaclav Luks (conductor)
2:06 AM
Schumann, Robert (1810-1856)
Cello Concerto in A minor (Op.129)
Andreas Brantelid (cello), Stavanger Symphony Orchestra, Eri Klas (conductor)
2:31 AM
Svendsen, Johan (1840-1911)
Symphony No.2 in B flat major (Op.15)
Stavanger Symphony Orchestra, Christian Eggen (conductor)
3:06 AM
Brahms, Johannes (1833-1897)
Quartet for piano and strings No.3 (Op.60) "Werther" in C minor
Havard Gimse (piano), Stig Nilsson (violin), Anders Nilsson (viola), Romain Garioud (cello)
3:41 AM
Fauré, Gabriel (1845-1924)
Fantasy for flute and piano
Lóránt Kovács (flute), Erika Lux (piano)
3:47 AM
Alpaerts, Flor (1876-1954)
Romanza for Violin and Orchestra (1928)
Guido De Neve (violin), Vlaams Radio Orkest , Michel Tabachnik (conductor)
3:53 AM
Purcell, Henry (1659-1695)
Sonata for trumpet, strings and basso continuo in D major
Ivan Hadliyski (trumpet), Kammerorchester, Alipi Naydenov (conductor)
3:59 AM
Moniuszko, Stanislaw (1819-1872) arr.Stanislaw Wiechowicz & Piotr Mazynski
4 Choral Songs
Polish Radio Choir; Marek Kluza (director)
4:08 AM
Schubert, Franz (1797-1828)
Impromptu No.3 in B flat major (from 4 Impromptus D.935) (1828)
Ilze Graubina (piano)
4:17 AM
Handel, Georg Frideric (1685-1759)
'The Arrival of the Queen of Sheba' (from 'Solomon', HWV.67)
Australian Brandenburg Orchestra, Paul Dyer (conductor)
4:21 AM
Glazunov, Alexander Konstantinovich (1865-1936)
Concert Waltz No.1 in D major (Op.47)
CBC Vancouver Symphony Orchestra, Kazuyoshi Akiyama (conductor)
4:31 AM
Groneman, Albertus (1710-1778)
Concerto in G major for solo flute, two flutes, viola & basso continuo
Jed Wentz (solo flute), Marion Moonen, Cordula Breuer (flutes), Musica ad Rhenum
4:39 AM
Cavalli, Francesco (1602-1676)
Lauda Jerusalem (Psalm 147) - for 2 choirs (concert & ripieno) & instruments
Concerto Palatino
4:49 AM
Mendelssohn, Felix (1809-1847)
Prelude and Fugue in E minor (Op.35 No.1) (1832)
Sylviane Deferne (piano)
4:58 AM
Salmenhaara, Erkki (1941-March 2002)
Adagietto for Orchestra (1981)
Finnish Radio Symphony Orchestra, Ralf Sjöblom (conductor)
5:04 AM
Beethoven, Ludwig van (1770-1827) arr. Duncan Craig
Romance in G (Op. 40) arr. Craig for viola and piano
Gyözö Máté (viola), Balázs Szokolay (piano)
5:11 AM
Bach, Johann Sebastian (1685-1750)
Keyboard Concerto No.7 in G minor (BWV.1058)
Angela Hewitt (piano), Norwegian Chamber Orchestra
5:25 AM
Pergolesi, Giovanni Battista (1710-1736)
Salve Regina in F minor
Sara Mingardo (mezzo-soprano) Danish Radio Sinfonietta/DR, Rinaldo Alessandrini (conductor)
5:41 AM
Mozart, Wolfgang Amadeus [1756-1791]
Quartet for flute and strings (K.285) in D major
Joanna G'froerer (flute), Martin Beaver (violin), Pinchas Zukerman (viola), Amanda Forsyth (cello)
5:55 AM
Schubert, Franz (1797-1828)
Fantasia in F minor for piano duet (D.940)
Leon Fleischer & Katherine Jacobson Fleischer (piano duet)
6:15 AM
Prokofiev, Sergey (1891-1953)
Symphony No.1 in D major (Op.25), 'Classical'
Norwegian Radio Orchestra, Michel Tabachnik (conductor).