Main content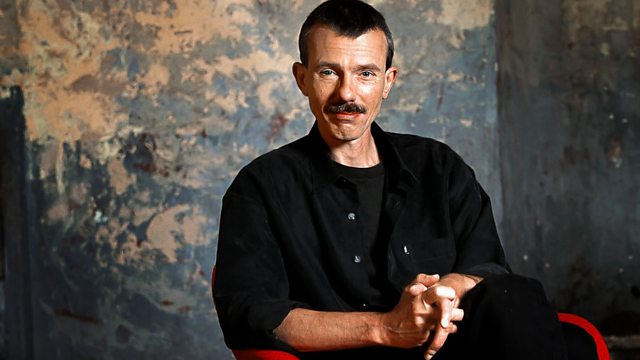 Handel's Saul
Jonathan Swain's selection includes Handel's oratorio Saul, to mark the 90th anniversary of Copenhagen Royal Chapel Choir.
Handel's Oratorio Saul, to mark the 90th Anniversary of Copenhagen Royal Chapel Choir. Jonathan Swain presents.
12:31 AM
Handel, George Frideric (1685 - 1759)
Saul - Oratorio in 3 Acts
Johan Reuter (bass - Saul, King of Israel); Rupert Enticknap (countertenor - David); Gert Henning-Jensen (tenor - Jonathan); Anna Jobrant Dalnäs (soprano - Merab) Eir Inderhaug (soprano - Michal) Elenor Wiman (mezzo-soprano - Witch of Endor); Jakob Bloch Jespersen (bass - Ghost of Samuel); William Jonch Pedersen (bass - Doeg); Mads Bugge Lange (bass - Amelekite); Lauritz Thomasen (tenor - Abner); Copenhagen Royal Chapel Choir; Copenhagen Cathedral Baroque Ensemble; Ebbe Munk (conductor)
2:37 AM
Byrd, William (c.1543-1623)
The Bells for keyboard (MB.27.38)
Colin Tilney (harpsichord)
2:45 AM
Strauss, Richard (1864-1949)
Le Bourgeois Gentilhomme - suite (Op.60)
Norwegian Radio Orchestra, Peter Szilvay (conductor)
3:20 AM
Mozart, Wolfgang Amadeus (1756-1791)
Sonata in B flat (K.333) (1783-84)
Farkas Gábor (piano)
3:39 AM
Saint-Saëns, Camille (1835-1921)
Havanaise for violin and orchestra (Op.83)
Moshe Hammer (violin), Winnepeg Symphony Orchestra, Kazuhiro Koizumi (conductor)
3:50 AM
Mompou, Federico [1893-1987] text Janés, Josep [1913-1959]
Damunt de tu, només les flors (Over you, only flowers) from Combat del somni
Victoria de los Angeles (soprano) Gonzalo Soriano (1913-1972) (piano)
3:54 AM
Sculthorpe, Peter [1929-2014]
Beautiful Fresh Flower (Chinese melody)
Melbourne Symphony Orchestra, Geoffrey Simon (conductor)
3:57 AM
Bruckner, Anton (1824-1896)
2 graduals for chorus: Locus iste; Christus Factus est
Danish National Radio Choir, Jesper Grove Jorgensen (conductor)
4:05 AM
Glazunov, Alexander Konstantinovich [1865-1936]
Albumblatt for trumpet and piano in D flat major
Tine Thing Helseth (trumpet), Christian Ihle Hadland (piano)
4:10 AM
Brahms, Johannes (1833-1897)
Variations on a theme by Haydn (Op.56a)
Sinfonia Varsovia, Tomasz Bugaj (conductor)
4:31 AM
Ravel, Maurice (1875-1937) (arr. for winds Richard McIntyre)
Ma Mère l'Oye ('Mother Goose Suite')
Canberra Wind Soloists
4:45 AM
Chopin, Fryderyk [1810-1849]
Variations on 'Non piu mesta' from Rossini's 'La Cenerentola' for flute & piano in E major
Valentinas Gelgotas (flute); Audrone Kisieliute (piano)
4:50 AM
Berlioz, Hector (1803-1869)
Overture - Beatrice and Benedict (Op.27)
New Zealand Symphony Orchestra, Sir Neville Marriner (conductor)
4:58 AM
Vaughan Williams, Ralph (1872-1958)
Serenade to music for 16 soloists (or 4 soloists & chorus) & orchestra
Bette Cosar (soprano), Delia Wallis (mezzo-soprano), Edd Wright (tenor), Gary Dahl (bass), Alexander Skwortsow (violin), Vancouver Bach Choir, Vancouver Symphony Orchestra, Bruce Pullan (conductor)
5:12 AM
Albéniz, Isaac (1860-1909) [arranger unknown]
Cuba from Suite espanola No.1 (Op.47 No.8)
Tomaz Rajteric (guitar)
5:18 AM
Veracini, Francesco (1690-1768)
Overture VI for 2 oboes, bassoon & strings
Michael Niesemann & Alison Gangler (oboes), Adrian Rovatkay (bassoon), Musica Antiqua Köln, Reinhard Goebel (conductor)
5:29 AM
Beethoven, Ludwig van (1770-1827)
7 Variationen über 'Kind willst du ruhig schlafen' (WoO 75)
Theo Bruins (piano)
5:41 AM
Schumann, Robert (1810-1856)
Konzertstück for 4 horns and orchestra in F major (Op.86)
Kurt Kellan, John Ramsey, William Robson, Laurie Matiation (horns), Calgary Philharmonic Orchestra, Mario Bernardi (conductor)
6:00 AM
Billings, William (1746-1800)
David's Lamentation (from Samuel 18:33); Emmaus (1778)
His Majestie's Clerkes, Paul Hillier (conductor)
6:04 AM
Korngold, Erich Wolfgang (1897-1957)
Violin Concerto in D Op 35
James Ehnes (violin), Vancouver Symphony Orchestra, Bramwell Tovey (conductor).