Main content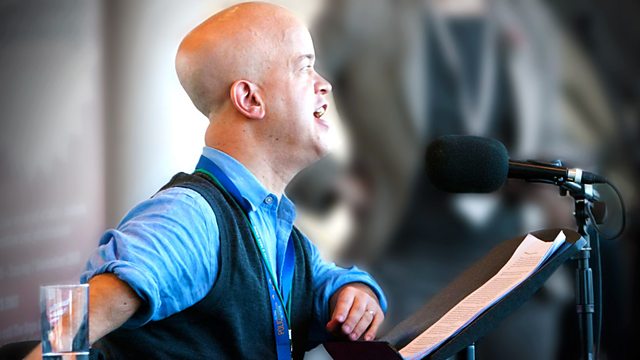 The Genius of Disability: Al-Ma'arri - Visionary Free Thinker
As part of a series challenging stereotypical ideas about creativity and disability, Tom Shakespeare celebrates the blind tenth-century Arabian poet Al-Ma'arri.
Tom Shakespeare challenges stereotypical ideas about creativity and disability, by celebrating five disabled artists, discussing how their impairments fuelled their genius and demonstrating the variety and achievement of disabled lives.
Abul 'Ala Al-Ma'arri became visually impaired in childhood and went on to become the most famous poet in the Arab world, but is still barely known in Britain. He was born near Aleppo in the year 973. Although welcomed in the literary salons of Baghdad, al-Ma'arri became an ascetic, who avoided other people, and refused to sell his poetry.
Al-Ma'arri was notable as a religious sceptic; he deemed it a matter of geographical accident what faith people adopted, and rejected the idea that Islam had a monopoly on truth. He opposed all violence and killing, becoming a vegan and avoiding the use of animal skins in clothing and footwear. Al-Ma'arri is a distinguished, if rare, example of a rationalist in the Islamic world, and one who was writing half a millennium before the Enlightenment thinkers of the West such as Voltaire.
Last on
More episodes
Previous
You are at the first episode
Broadcasts