Main content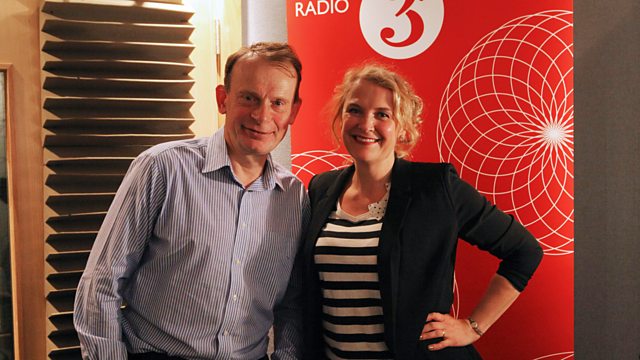 Monday - Sarah Walker with Andrew Marr
With Sarah Walker. Including Five Reasons to Love La Folia; Musical Challenge; Artist of the Week: violinist Joshua Bell; Sarah's Essential Choice: Palestrina: Missa Papae Marcelli.
Discover definitive recordings of the greatest classical music with your trusted guide, Sarah Walker. Her guest this week is the broadcaster and writer Andrew Marr.
9am
A selection of music including '5 Reasons to Love...La Folia.' This week Sarah explores the musical phenomenon La Folia, one of the oldest remembered European musical themes. Literally meaning madness or folly, this theme has its roots in the 16th century and was first published in 1672. It has since been used by more than 150 composers.
9.30am
Take part in our daily musical challenge: can you tell us what happened next?
10am
Sarah's guest this week, discussing his favourite classical music every day at 10am, is the broadcaster and writer Andrew Marr. He reveals the important role music played in his recovery after he suffered a stroke in 2013, and in particular the recuperative effects of Mahler. Andrew also shares his love of Verdi's Falstaff, Schubert lieder and the music of Thomas Arne, as well as his interest in Russian music including works by Shostakovich and Prokofiev.
10.30am
Sarah's featured artist this week is the virtuoso violinist Joshua Bell. One of the most celebrated violinists of his time, Bell has made more than forty recordings since he recorded his first LP aged just eighteen. Equally at home as both a soloist and a chamber musician, Bell is also an acclaimed orchestra leader and has recently named as the Music Director of the Academy of St Martin in the Fields. Sarah explores Bell's performances of works by composers including Tchaikovsky, Debussy and Mozart.
11am
Today's Essential Choice is taken from the Building a Library recommendation from last Saturday's CD Review.
Palestrina
Missa Papae Marcelli.
Music Played
5 Reasons to Love... La Folia

Andrew Marr's Choice No. 1

Andrew Marr's Choice No. 2

Artist of the Week: Joshua Bell

Essential Choice
Classical Consequences
One day Liszt was asked to take tea with a noblewoman who had invited several of her friends, and had positioned her piano in the centre of the room, hoping that Liszt would play for them. When the composer arrived, he instantly realised the lady's intentions, and playing along asked her where the piano was. What happened next?
The lady was delighted at the prospect of Liszt playing for her audience, but dismayed when instead of playing the piano, the composer merely used it as a hat stand.