Main content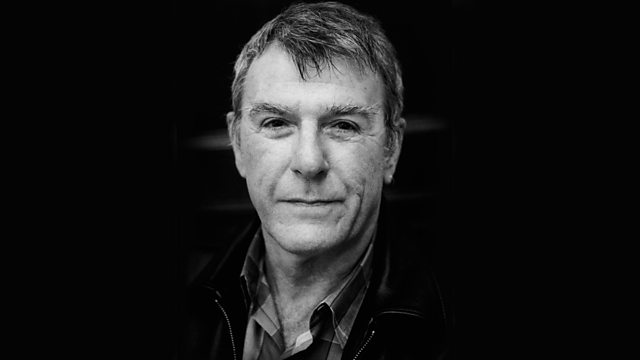 Thom Gunn: Appropriate Measures
Author Colm Toibin profiles Anglo-American poet Thom Gunn, whose tightly wrought poetry imposed control and order upon his hedonistic lifestyle.
Author Colm Tóibín profiles the Anglo-American poet Thom Gunn (1929-2004), self-professed lover of "loud music, bars and boisterous men", whose tightly-wrought poetry imposed control and order upon his hedonistic lifestyle.
It's just over a decade since Thom Gunn died aged 74 at his San Francisco home, after a heroin-fuelled tryst with a man who disappeared into the night. He left behind the love of his life, Mike Kitay, his partner for more than half a century - and a legion of admirers who adored the thrilling tension in his work between its wild, often explicit subject matter, and Elizabethan verse forms of Gunn's literary heroes, Donne and Shakespeare.
Thom Gunn rose to prominence aged only 25, when his first volume "Fighting Terms" was published, just a year after he graduated from Trinity College, Cambridge. Its purity of language and use of traditional metrics led Gunn to be bracketed with Philip Larkin, Ted Hughes and others as "the Movement" - a loose group of poets whose cool, spare verses set them in opposition to the overblown imagery and linguistic excess of 1940s poetry, particularly Dylan Thomas.
Yet a move to the USA that same year would change Gunn's life forever. Following his American lover, Mike Kitay, across the Atlantic, he found himself beguiled by the Harley Davidsons, leather jackets and rock and roll of his adopted homeland - and later, the LSD, free love and gay bathhouses of 1960s San Francisco - all of which he chronicled vividly in his poetry.
His British critics were appalled: for them, Gunn had sadly 'gone bad', squandering his dazzling intellect in debauched experience and worse of all - experiments in free verse. But in the USA it was a different story, as Gunn chronicled LSD trips, sexual adventures and street vagrants in a poetic voice reminiscent of Thomas Wyatt or Ben Jonson.
Gunn would finally receive universal acclaim with his 1992 volume "The Man With Night Sweats" - a profound meditation on the effect of AIDS on the people and community that he loved, and his own feelings on remaining HIV-negative. It is, perhaps, the greatest volume of poetry on what San Franciscans called "The Plague" in English. Yet Gunn was increasingly struggling to write - and as his poetic inspiration dried up, he began to engage in increasingly risky behaviour, endangering his life as he sought out new adventures of experience.
Irish writer and poet Colm Tóibín grew up furtively reading Gunn in a society where his own homosexuality was officially proscribed. He guides us through the themes of control and experience in Gunn's work, and explores the single most shattering event in Gunn's life - one which, Tóibín argues, precipitated the outpouring of his mature poetry and construction of his poetic identity: the suicide of Thom Gunn's mother, when he was only 15.
With contributions from Mike Kitay, Bob Bair, August Kleinzahler, Clive Wilmer, Wendy Lesser, Joshua Weiner, Tom Sleigh, Anne Winters, Jim Powell and Don Baird. The feature includes sexual issues and discusses drug-taking.
Last on
Broadcasts