Main content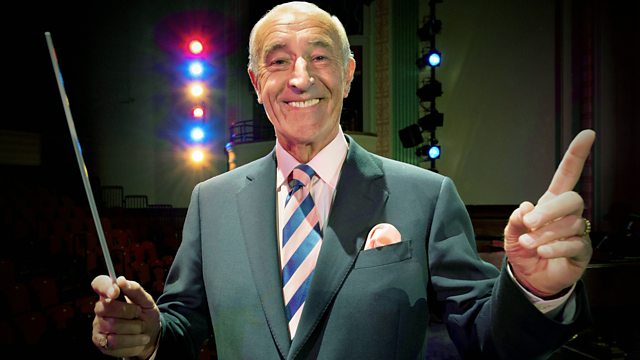 Len Goodman's Big Band Bonanza
Len Goodman tells the story of big bands and swing music in Britain, from its interwar heyday to a fall in popularity in the rock 'n' roll era, through to the present-day revival.
Len Goodman investigates the rise and fall of British big band music and charts its recent revival. Before the war, popular jazz and dance band music enjoyed universal appeal, capable of reaching out to people across the generations.
Len spent many of his early days listening, and of course dancing, to the music of Ted Heath, Glenn Miller and Joe Loss. He has an enormous affection for the days when swing was king and top of the pile were the big bands. Len returns to some of his old stamping grounds and discovers why we continue to love this bold and brassy art form.
The film looks at how the bands survived, and indeed thrived, in the years after the war. Eventually, though, the world around them moved on. The rise of teenager culture, rock 'n' roll, pop and other forms of jazz, blues and folk meant big bands were struggling to compete in a crowded market, one that catered for an incredibly diverse range of musical tastes.
Today we've come full circle. The big bands are enjoying something of a revival, and once again have universal appeal. Bands live on in towns and cities across the UK. Artists such as Robbie Williams have also introduced a new generation to the sound of swing and popular big band jazz. And, as Len says: 'Everyone seems to have an affection for it - and, you know what - when I hear Glenn Miller's music drifting lazily through the air, I can really understand why...'.