Main content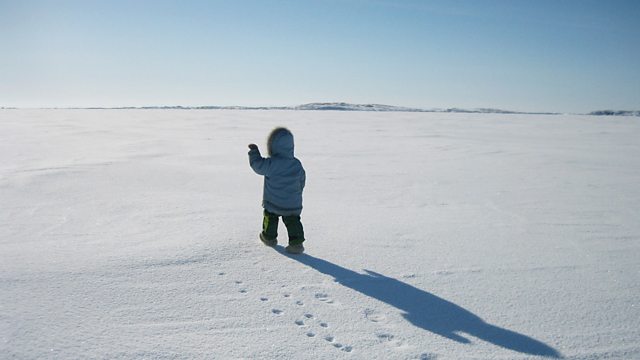 Documentary following two French scientists who have relocated to a remote corner of Northern Canada to raise their two young daughters.
Tha luchd-saidheans Frangach, France agus Eric, air a thighinn a dh' fhuireach ann an ceàrnaidh iomallach ann an ceann a Tuath Chanada, sa phàirt as fhuaire dhen phlanaid sa bheil daoine a' fuireach. Tha iad dhà no thrì cilemeatairean bho choimhearsnachd iomallach Inuit, agus tha iad air cur romhpa an dithis nighean aca, aoisean a dhà agus a còig, a thogail san àrainn àlainn is cruaidh
seo, 's gum faigh iad an cothrom an dòigh-beatha san Artaig fhaireachdainn dhaibh fhèin.
In a remote corner of Northern Canada, in the coldest inhabited part of the planet, French scientists, France and Eric have decided to drop anchor. A few kilometers away from an isolated Inuit community, they have chosen to bring up their two little girls (aged two and five) in this magic and harsh environment to fully experience the Arctic way of life.