Main content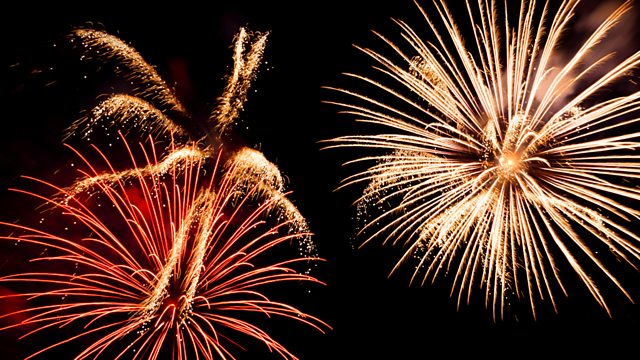 01/01/2015
Live from Vienna's Musikverein, Petroc Trelawny presents the Vienna Philharmonic's New Year's Day concert. Zubin Mehta conducts waltzes and polkas mainly from the Strauss family.
Live from the Musikverein, Vienna
Presented by Petroc Trelawny
The annual New Year's Day concert with the Vienna Philharmonic. Zubin Mehta returns to conducts this year's selection of waltzes and polkas mainly from the Strauss family - his fifth occasion to lead this special event in his long standing relationship with the orchestra.
Suppé: Morning, Noon, and Night in Vienna
Johann Strauss: Tales from the Orient
Josef Strauss: Viennese Life
Eduard Strauss: Where one Laughs and Lives
Josef Strauss: Village Swallows from Austria
Johann Strauss: By the shores of the Danube
10.55am - Interval
11.15am - Part 2
Johann Strauss: Perpetuum mobile
Johann Strauss: Acceleration waltz
Johann strauss: Electro-magnetic polka
Eduard Strauss: At full steam
Johann Strauss: On the Elbe
Johann Strauss: Beloved Anna Polka
Lumbye: Champagne Galop
Johann Strauss: My Life is Love and Laughter
Johann Strauss Snr: Freedom march
Johann Strauss: Wine, women and song
Eduard Strauss: With Style polka
Vienna Philharmonic
conductor Zubin Mehta.