Main content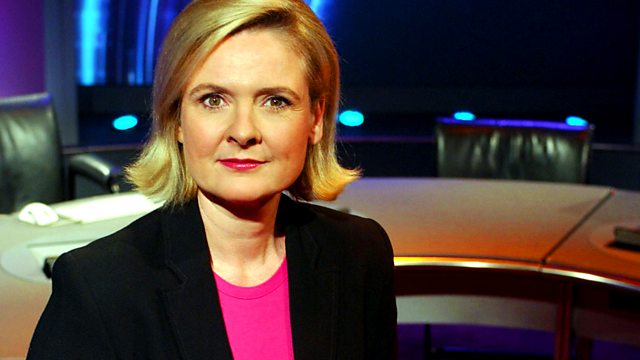 30/12/2014
Martha Kearney reviews the release of secret government files from the mid 1980s - the time of the Westland affair, Spycatcher trial, Lebanon hostage crisis and fear of AIDS.
Martha Kearney reviews today's release of secret government files from the mid 1980s.
The year long miners' strike came to an end in 1985, but social unrest continued with riots in London leaving a policeman dead in Tottenham. Football hooliganism burgeoned, resulting in horrific scenes at the European Cup Final in Heysel when 39 people died during violent riots before the Liverpool/Juventus match.
Mikhail Gorbachev became Soviet leader and Oleg Gordievsky was one of a number of high profile Russian defectors to Britain. As nuclear arms talks between the Soviet Union and the United States made a tentative start, a catastrophic accident at the Chernobyl Nuclear Power Plant in Ukraine released radioactive particles over much of the Western USSR.
A row in Cabinet over the future of Westland helicopters resulted in Michael Heseltine's resignation as Defence Secretary in early 1986. A Cabinet Committee considered government policy on AIDS for the first time, and several Whitehall departments collaborated to develop what became the 'Poll Tax'.
As the official Cabinet papers of the mid-80s are opened to the public for the first time, Martha Kearney discovers how these events were viewed in Government. With access to the Prime Minister's personal correspondence, minutes of top secret meetings and telephone calls, and confidential policy advice, UK Confidential offers fresh insights into history.
Martha is joined in the studio by key political players from the time - Defence Secretary Lord (Michael) Heseltine, Shadow Chancellor Lord (Roy) Hattersley, Margaret Thatcher's private secretary Lord (Charles) Powell, and Channel 4 Political Correspondent Elinor Goodman.
Produced by Deborah Dudgeon
A Whistledown production for BBC Radio 4.
Podcast
Martha Kearney and guests reveal the truth behind previously secret government files