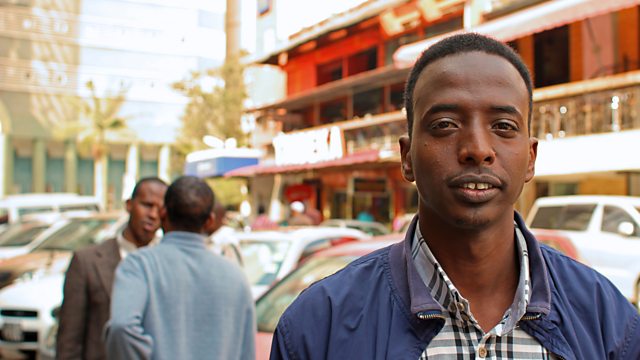 Abdi and the Golden Ticket
Each year, the US government does a strange and slightly surprising thing: it gives away 50,000 green cards (permanent resident visas) to people chosen at random via a lottery.
But becoming an American is not easy, even if you do win a golden ticket.
For Crossing Continents, Leo Hornak follows the story of Abdi Nor, a young Somali lottery winner living in one of the toughest slums in Kenya, as he prepares for his final US embassy interview and the chance of a new life in the States.
But as Abdi's interview date approaches, the obstacles to him achieving his American dream appear to grow ever greater.
Last on