Main content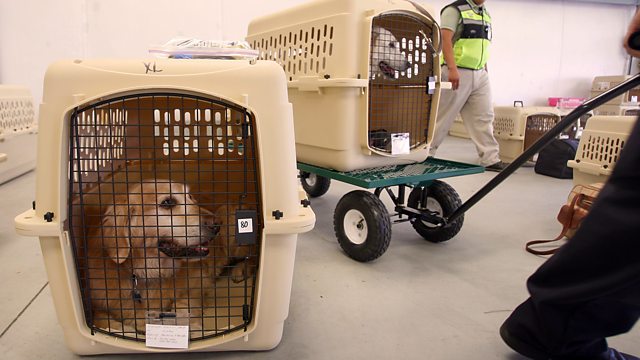 29/12/2014
Christmas rail disruption, pet travel scheme, nostalgia, and complaints handling.
Changes to the Pet Travel scheme come into force today, including a new minimum age of 12 weeks before a pet can be vaccinated for rabies, new laminated passports and a new requirement for all EU member states to carry out checks on their borders. But one charity has expressed concerns that the changes won't be effective in slowing down the illegal trade in puppies and cats.
Complaints about public services and private industry are big business, as Queen Margaret University launches the world's first masters degree for professional complaint handlers, does that mean we are getting better as a nation at complaining?
And we talk to the founder of a website who's most popular postings are old Argos catalogues from 1973 to 1999. Could looking nostalgically back into the past be good for you?
Last on
Chapters
Network Rail Engineering Delays

Christmas rail disruptions caused havoc this year, why didn't they go according to plan?

Duration: 05:39

Police Charity Add Scam

Police Community Clubs of Great Britain face issues over advertisments in their magazine.

Duration: 12:01

Pet Travel Scheme

Rules for bringing pets into the UK are changing, but will they stop illegal puppy sales?

Duration: 06:20

Argos Catalogue Nostalgia

Why looking nostalgically back into the past might be good for you...

Duration: 07:51

Complaints Handling

Queen Margaret Uni launches first ever MA for professional complaints handlers.

Duration: 05:52

Broadcast