Main content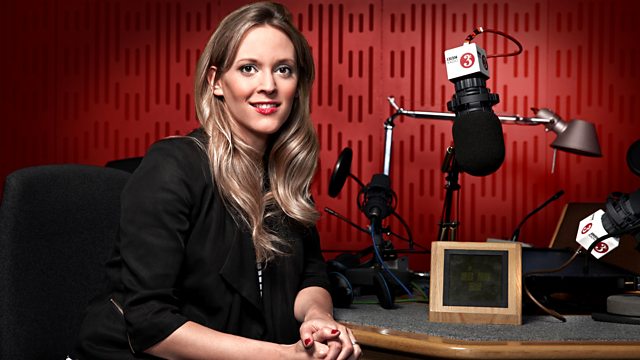 26/12/2014
Pavel Kolesnikov (piano) in Mozart: Fantasia in C minor. Narek Hakhnazaryan (cello) and Katya Apekisheva (piano) in Tchaikovsky: Pezzo Capriccioso. Plus Schubert's Winterreise.
Clemency Burton-Hill continues her two week series showcasing the BBC Radio 3 New Generation Artists.
As part of the BBC's commitment to developing and nurturing young talent, BBC Radio 3 launched its New Generation Artists scheme in the autumn of 1999. Now well into its second decade, the scheme has acquired the reputation of being a world leader for young artists. Every autumn six to seven artists or groups who are beginning to make a mark on the international music scene are invited to join. Opportunities concerts in London and around the UK, appearances and recordings with the BBC Orchestras, special studio recordings for Radio 3, and, for some, appearances at the Proms.
Russian pianist, Pavel Kolesnikov became Laureate of the Honens Prize for Piano in 2012 - he opens today's programme with Mozart's dramatic Fantasia K, 475. Narek Hakhnazaryan shot to fame when he was awarded Cello First Prize and Gold Medal at the XIV International Tchaikovsky Competition. Today we hear him play the piece that Tchaikovsky described in 1887 as, "the single fruit of my musical spirit from the whole summer." German baritone Benjamin Appl was the last private pupil of Dietrich Fischer-Dieskau and today Benjamin is joined by pianist Joseph Middleton to perform what Schubert described as "spine-chilling" songs, the cycle that affected the distracted composer more than any other, his settings of texts by Wilhelm Müller, Winterreise D.911.
MOZART: Fantasia in C minor K. 475
Pavel Kolesnikov (piano)
TCHAIKOVSKY: Pezzo Capriccioso
Narek Hakhnazaryan (cello)
Katya Apekisheva (piano)
SCHUBERT Winterreise - song-cycle D.911
Benjamin Appl (baritone); Joseph Middleton (piano).