Main content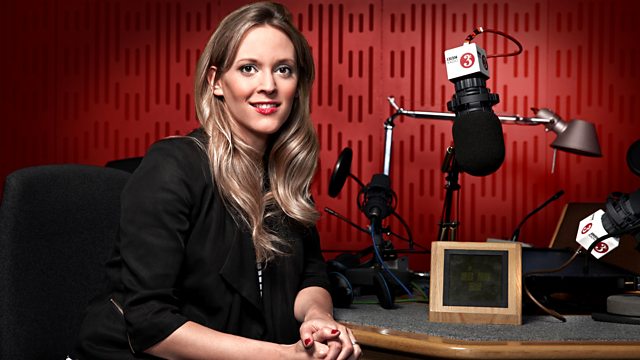 25/12/2014
Benjamin Appl, Mark Simpson, Lise Berthaud, Robin Tritschler, Sean Shibe and Kitty Whately feature in music by Reger, Schubert, Schumann, Giuliani and Canteloube.
Clemency Burton-Hill continues her week series showcasing the BBC Radio 3 New Generation Artists.
As part of the BBC's commitment to developing and nurturing young talent, BBC Radio 3 launched its New Generation Artists scheme in the autumn of 1999. Now well into its second decade, the scheme has acquired the reputation of being a world leader for young artists. Every autumn six to seven artists or groups who are beginning to make a mark on the international music scene are invited to join. Opportunities include concerts in London and around the UK, appearances and recordings with the BBC Orchestras, special studio recordings for Radio 3, and, for some, appearances at the Proms.
German baritone Benjamin Appl was the last private pupil of Dietrich Fischer-Dieskau and was recipient of the 2012 Schubert Prize awarded by the Deutsches Schubert Gesellschaft. He opens today's programme with a recording, especially for Christmas Day, of Mariä's Wiegenlied by Reger. Schumann's Märchenerzählungen are perfect for Christmas afternoon, each piece from the set tells a whimsical fairy-tale in music. Robin Tritscher and Sean Shibe provide some heat as they perform Italian love songs for voice and guitar by Giuliani, and to end Canteloube's gorgeous settings of folk-songs from the Auvergne region of France performed by Kitty Whately with the BBC Scottish Symphony Orchestra and conductor, John Wilson.
REGER Mariä Wiegenlied
SCHUBERT: Songs of the Harper
Benjamin Appl (baritone); Joseph Middleton (piano)
SCHUMANN Märchenerzählungen Op. 132
Mark Simpson (clarinet); Lise Berthaud (viola); Joseph Middleton (piano)
GIULIANI 6 Cavatine Op.39
Robin Tritschler (tenor); Sean Shibe (guitar)
CANTELOUBE from Chants d'Auvergne
Kitty Whately (mezzo-soprano)
BBC Scottish Symphony Orchestra
John Wilson (conductor).