Main content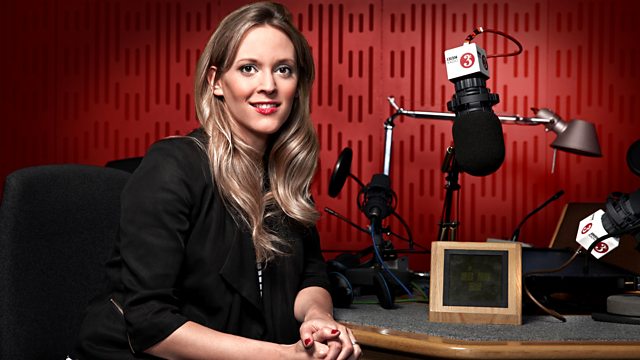 24/12/2014
Zhang Zuo, Esther Yoo, Kitty Whately, Lise Berthaud and the Armida Quartet feature in music by Brahms, Grieg and Haydn. Presented by Clemency Burton-Hill.
Clemency Burton-Hill continues her week series showcasing the BBC Radio 3 New Generation Artists.
As part of the BBC's commitment to developing and nurturing young talent, BBC Radio 3 launched its New Generation Artists scheme in the autumn of 1999. Now well into its second decade, the scheme has acquired the reputation of being a world leader for young artists. Every autumn six to seven artists or groups who are beginning to make a mark on the international music scene are invited to join. Opportunities include concerts in London and around the UK, appearances and recordings with the BBC Orchestras, special studio recordings for Radio 3, and, for some, appearances at the Proms.
British mezzo-soprano, Kitty Whately was the winner Kathleen Ferrier Award 2011 and the 59th Royal Over-seas League Award for Singers and she is joined by the leading French violist, Lise Berthaud to perform Brahms's Geistliches Wiegenlied especially for Christmas Eve. Esther Yoo first came to international attention in 2010 when, aged 16, she became the youngest prize winner of the 10th International Sibelius Violin Competition. In 2012, the American-Korean violinist was also one of the youngest ever prize winners of the Queen Elisabeth Competition. The Armida Quartet was founded in the summer of 2006 and in September 2012 the Armida Quartet achieved first prize and Audience Award at the 61st International Music Competition of ARD in Germany.
BRAHMS Geistliches Wiegenlied Op. 91
Kitty Whately (mezzo-soprano); Lise Berthaud (viola); Joseph Middleton (piano)
GRIEG Violin Sonata no. 3 in C minor Op.45
Esther Yoo (violin); Robert Koenig (piano)
HAYDN String Quartet in C major Op. 76 No. 3 (Emperor)
Armida Quartet.