Main content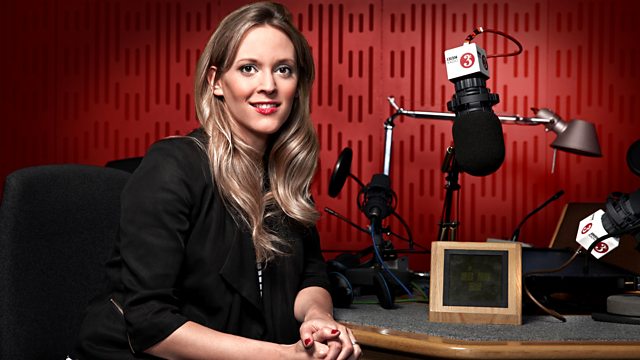 23/12/2014
Alec Frank-Gemmill, Robin Tritschler, Sean Shibe, Danish String Quartet, Louis Schwizgebel and Zhang Zuo feature in music by Beethoven, Boccherini, Britten and Brahms.
Clemency Burton-Hill continues her two week series showcasing the BBC Radio 3 New Generation Artists.
As part of the BBC's commitment to developing and nurturing young talent, BBC Radio 3 launched its New Generation Artists scheme in the autumn of 1999. Now well into its second decade, the scheme has acquired the reputation of being a world leader for young artists. Every autumn six to seven artists or groups who are beginning to make a mark on the international music scene are invited to join. Opportunities include concerts in London and around the UK, appearances and recordings with the BBC Orchestras, special studio recordings for Radio 3, and, for some, appearances at the Proms.
Alec Frank-Gemmill was a prize-winner at the 2011 Aeolus Wind Competition in Germany and is one of the finest of a new generation of horn players. Irish tenor, Robin Tritschler made his Royal Opera debut in 2013 and has also sung many leading roles for Welsh National Opera. Guitarist, Sean Shibe has performed recitals and as a concerto soloist throughout the United Kingdom, Europe and China; he has collaborated with several composers and premiered up to 7 new works. The Danish Quartet consists of three Danes and one Norwegian cellist, making it a truly Scandinavian ensemble. In 2009 they won First Prize in the Eleventh London International String Quartet Competition and they have won a reputation for performing the stalwarts of the string quartet repertoire as well as Scandinavian folk music. Louis Schwizgebel and Zhang Zuo are two young and rising internationals pianists - they bring today's programme to an end with some lovely piano duets by Brahms.
BEETHOVEN Sonata in F major Op.17 for horn and piano
Alec Frank-Gemmill (horn); Alasdair Beatson (piano)
BOCCHERINI Quintet no. 4 in D major G.449 (Fandango)
Sean Shibe (guitar); Danish String Quartet
BRITTEN: Canticle III - Still falls the rain Op.55 for tenor, horn and piano
Robin Tritschler (tenor); Alec Frank-Gemmill (horn); Simon Lepper (piano)
BRAHMS Waltzes Op.39 for piano duet
Louis Schwizgebel; Zhang Zuo (piano - 4 hands).