Main content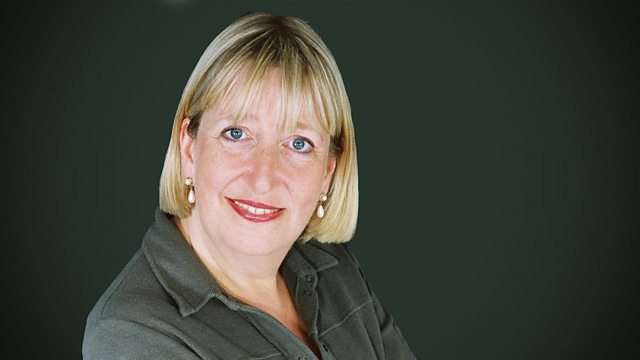 Pick of the Year 2014
Lynne Truss selects her favourite BBC Radio moments from 2014.
Can a year's worth of radio be condensed into less than an hour? Lynne Truss does, with the help of a nightingale singing to a cello. An elephant tickling some ivories. A Mongolian thunderstorm throws listeners right across the kitchen, and we will learn the meaning of friendship, being from Yorkshire, and growing chrysanthemums.
Tweet of the Day: Great Bustard (Radio 4, 4th February)
Outlook: Poets, Cartoonists and Elephants (World Service, 18th May)
Journey of a Lifetime: Wrestling With the Future (Radio 4, 15th September)
The Life Scientific: Sue Black (Radio 4, 25th February)
5Live Sport: Hillsborough Untold Stories (Radio 5Live, 14th April)
Between the Ears: Skylarking (Radio 3, 5th July)
Short Cuts (Radio 4, 1st April)
Chrysanthemum (Radio 4, 8th April)
The Listening Project: Kizzy and Emma - Friendship on Four Wheels (Radio 4, 12th November)
Soul Music: Myfanwy (Radio 4, 22nd April)
The Ballads of the Great War (Radio 2, 11th November)
John Finnemore's Souvenir Programme (Radio 4, 20th November)
Singing with the Nightingales (Radio 4, 19th May)
Tom Wrigglesworth: The Well of Loneliness (Radio4, 16th December)
Bunk Beds (Radio 4, 2nd April).
Lynne Truss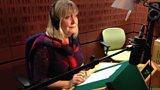 Born in Surrey, Lynne Truss is a writer, journalist and broadcaster. After publishing the popular book, Eats, Shoots & Leaves, Lynne became a noteable authority on appropriate punctuation. The book led to the series Cutting A Dash on Radio 4.
Lynne has appeared on many Radio 4 programmes including Front Row, Quote...Unquote, Word of Mouth, The News Quiz and Woman's Hour. As well as articles, plays and adaptions, Lynne has recently returned to writing novels with her first in around 15 years, called Cat Out of Hell - a comic horror about a missing woman...and a talking cat called Roger.