Main content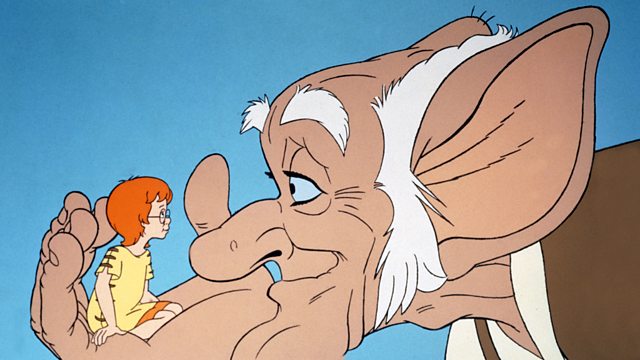 Am B.F.G./The BFG
Turas-dhànachd Sophie 's i coinneachadh ri fuamhaire a bhios a cruthachadh bhruadaran. The adventures of a young orphan, Sophie, who meets a giant who creates lovely dreams.
Seo sgeulachd Sophie, dilleachdan a tha a' falbh cuide ri fuamhaire gasta gu saoghal iongantach son bruadaran snog a chruthachadh. Ge-tà, tha trioblaid air fàire 's fuamhairean iargalta airson clann bheaga ithe 's e an urra ri Sophie stad a chur orra.
The story of Sophie, an orphan who goes on a magical journey with a big friendly giant, creating wonderful dreams. However, there's trouble ahead when they meet horrible giants who want to eat little children - will Sophie be able to stop them?