Main content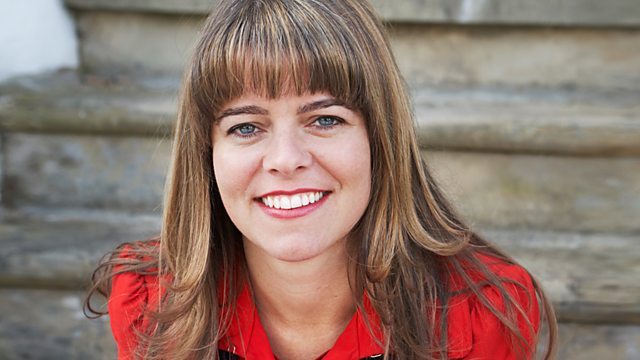 Hypnotism; Automatic Writing; Magic and Memory
A fake psychic and key bending using psychokinesis - how what we see depends on the power of suggestion. Professor Chris French joins Claudia.
A show with a touch of magic, as Claudia discovers how magicians and conjurers use the power of our own beliefs as well as the power of suggestion, to perform their tricks. Professor Chris French, Head of the Anomalistic Psychology Unit at Goldsmiths, University of London, describes his latest study where a fake psychic bends keys using "psychokinetic" energy. Belief in the paranormal and the influence of others who claim to have seen the key bend, both affect what we see and remember.
And the use of hypnosis in science and medicine. Former President of the Section for Hypnosis and Psychosomatic Medicine at the Royal Society of Medicine, Dr Peter Naish, describes how this altered brain state is providing a useful new tool for researchers investigating how our brains function, as well as clinicians treating patients in the NHS.
Claudia visits the hypnosis unit at the Institute of Psychiatry, Psychology and Neuroscience at King's College, London, and finds out about a unique study that has volunteers, hypnotised, in a brain scanner while "thoughts" are inserted in their brains. The result: automatic writing. Just like Caravaggio, 400 years ago, painted St Matthew, inspired and directed by an angel as he wrote the Bible, volunteers in this study are told "an engineer" is inserting thoughts into their heads and controlling their hand movements as they write. Dr Quinton Deeley, Dr Eamonn Walsh and Dr Mitul Mehta tell Claudia how their research is shining light on our brains and the nature of thought and consciousness.
Producer: Fiona Hill.
Last on
Delve deeper into issues around mental health and social care with The Open University.
Chapters
Hypnosis in Medicine and Science

Dr Peter Naish former President of the Section for Hypnosis at Royal Society of Medicine

Duration: 06:46

Automatic Writing

Researchers from the Hypnosis Unit at the Institute of Psychiatry on automatic writing

Duration: 09:46

Magic and Memory

Professor Chris French on the key-bending fake psychic and the power of suggestion

Duration: 06:37

Broadcast