Main content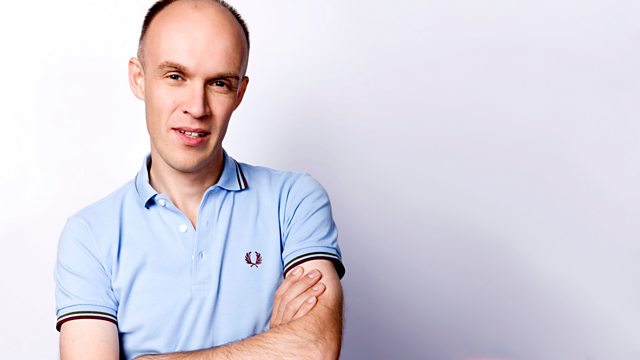 24/12/2014
Colin Paterson talks to actor Angelina Jolie about Unbroken, her second film as a director. Plus the latest in technology, gaming and social media.
Colin Paterson presents.
Angelina Jolie explains the premise of her directorial debut Unbroken, which tells the story of the US athlete Louis Zamperini who went from competing in the Olympics to spending 47 days on a raft in the Pacific during World War Two.
Ten years on from the devastating Boxing Day tsunami, British brothers Louis & Theo Mullan tell their first-hand recollections of events in Thailand on the day they became orphaned on 26 December 2004. Plus aid worker & director of SCIAF Alistair Dutton returns to Sri Lanka and explains what progress has been made in rebuilding homes and lives over the past decade.
BBC Sound Of nominees Lapsley and Wolf Alice join Colin and 6 Music's Chris Hawkins to discuss the year's musical highlights & talking points, including Sam Smith, Kate Bush, U2, Pharrell Williams, Dolly Parton & Frozen.
Joel Edgerton chats about his starring role as Rameses in Ridley Scott's Exodus: Gods and Kings, a contemporary retelling of the biblical story behind the 1950s epic The Ten Commandments.
Live coverage of the service at Glasgow Cathedral to commemorate the victims of Monday's bin lorry tragedy.
St Louis police defend their actions in the wake of the fatal Missouri shooting of a black teenager which has prompted disturbances in the city.
A former director general of the British Retail Consortium explains how Black Friday and increased online shopping has proved problematic for both retailers & delivery firms in the sales rush before Christmas, as customers voice their anger over delayed or missing deliveries.
Consultant surgeon Charlie Chan explains the financial challenges facing the health service, after NHS England defends plans to reduce funding for specialised operations and treatments in England.
Plus the latest in technology, gaming & social media. In an exclusive interview for 5 Live, World of Warcraft creator Rob Pardo explains how he came up with one of the most popular games in the world
Reporter Dave Lee discusses some of the technology that has disappeared in 2014; the teenage inventors who've developed a system to stop you missing your favourite shows if you nod off in front of the TV; and the wearable tech in the form of jeans and a blazer that aims to prevent digital pick-pocketing.
Last on
Broadcast