Main content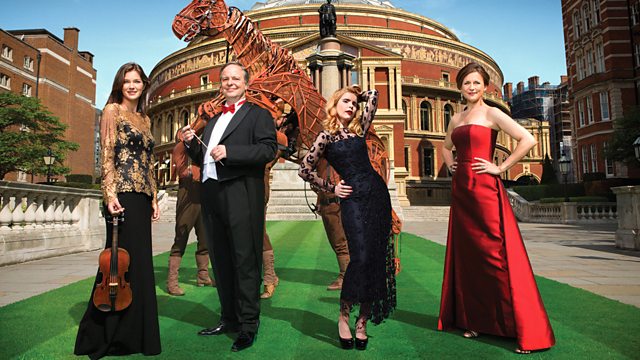 Prom 69: Cleveland Orchestra
A Prom in which Franz Welser-Most conducts the Cleveland Orchestra. Brahms: Tragic Overture. Jorg Widmann: Teufel Amor. Brahms: Symphony No 2 in D, Op 73.
Franz Welser-Möst and Cleveland Orchestra at this year's BBC Proms with music by Brahms and the UK premiere of a new work by Jörg Widmann.
Presented by Donald Macleod at the Royal Albert Hall, London.
Brahms: Tragic Overture
Jörg Widmann: Teufel Amor (UK premiere)
Brahms: Symphony No. 2 in D major, Op. 73
Cleveland Orchestra
Franz Welser-Möst (conductor)
The Cleveland Orchestra begins its second concert at the BBC Proms featuring music by Brahms and Jörg Widmann with Brahms's Tragic Overture, a work which lives up to its name with turbulent intensity. This year's cycle of Brahms symphonies wass brought to a conclusion with a performance of the sunny Second. The composer was in unusually high spirits while composing it, joking with his publisher, 'I have never written anything so sad'. The result, in fact, sets aside Brahms's habitual seriousness and dramatic tensions in an open-hearted score of great warmth and appeal. In between these two works is young German Jörg Widmann's Teufel Amor - a musical account of the contradictions, tensions and resolutions of love, inspired by Schiller's lost poem.
Concert originally broadcast 08/09/2014.