Main content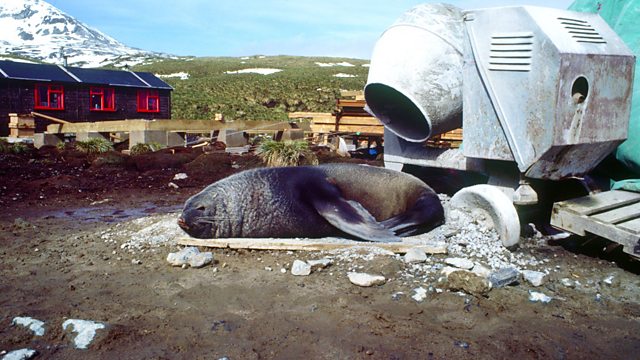 Pit Stops and Stopovers
Migrating birds exemplify the problems of our sharing the planet with wildlife. These birds fly thousands of kilometres, with many species needing protected stopover places to feed.
The Amur Falcon and the Swan Goose are both migrating birds. These birds, like many other migrating birds, need to rest, feed and refresh en route. Some journeys are thousands of miles and rich feeding habitat is disappearing for development. Wetlands, estuaries and coastlines are often the focus of industrial expansion, tourism and new housing, yet they are also the places most needed by migrating waders. Inland there are problems too as water bodies, scrub and insect rich grasslands are quickly taken over for agriculture and urban development. What can be done? In Nagaland in north-eastern India the Amur falcon has recently congregated at a newly built reservoir to feed on the rich insect life that it supports. Hundreds of thousands, millions even, of these small birds of prey come together for a few days and in the past have been heavily hunted and trapped for food. Yet local people, encouraged by NGOs and the churches, have decided to let the birds be. In America the migrating monarch butterfly is being helped by people planting nectar rich flowers and protecting the trees they like to roost in. Some of the challenges are huge, others easy to solve. Monty Don explores the trials of migration.
Dr Tony Fox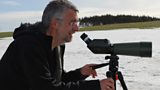 After a BSc and a hydrological PhD obtained up to his knees in a quaking peat bog in mid-Wales, Professor Fox worked for the British statutory nature conservation agency the Nature Conservancy Council in Wales and the Highlands of Scotland.
Two expeditions to Greenland convinced him to return to waterbird research at the
Wildfowl and Wetlands Trust
at Slimbridge in an NCC-funded research position, where he eventually became Acting Head of Research in 1992.
He moved to Denmark in 1993, where he is now Professor of Waterbird Ecology at the Department of Biosciences at
Aarhus University, Denmark
and visiting professor at the
Chinese Academy of Sciences
in Beijing.
He feels deeply privileged and fortunate to have survived a career in avian research that continues to support conservation management actions, not least through studies of the Greenland White-fronted Goose over more than 35 years. 
Dr Yvonne Verkuil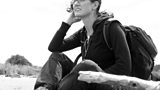 Dr Yvonne Verkuil is an ecologist at the
University of Groningen
. Her research describes the evolutionary adjustments of migratory birds to our continuously changing planet, with a focus on population genetics and migration ecology of shorebirds, often called 'waders'.
Coastal wader habitats often have dense human populations, and this shared use of resources is a major challenge along all migration routes, inspiring her work at the interface between research and conservation. After her PhD she held a position at the
Royal Ontario Museum
, Toronto, Canada. She is chair of the
International Wader Study Group
(IWSG), editor of the journal Wader Study, and an active member of the Global Flyway Network (GFN).
In 2012 she co-authored a situation analysis, commissioned by the
International Union for Conservation of Nature
(IUCN), on the ecological crisis in East and Southeast Asian intertidal habitats, with particular reference to the Yellow Sea. This was followed in 2014 with a WWF report on
Prioritizing Migratory Shorebirds for Conservation Action on the East Asian-Australasian Flyway
. These syntheses of collective knowledge of the global community of shorebird ecologists, including recent ground-breaking work by researchers from Netherlands, China, Australia and New Zealand, largely initiated and supported conservation action in the Yellow Sea. 
Alison Watson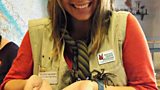 Allison Watson is the Community Outreach Program Manager for the
Pacific Grove Museum of Natural History
. She coordinates the education and volunteer programs for the Museum and Monarch Sanctuary.
Since 2013, she has also coordinated the Museum's
Monarch Citizen Science
program, which involves the monitoring of the monarch butterfly wintering sites throughout Monterey County in California. She loves sharing her passion for nature and monarch butterflies with people of all ages.