Main content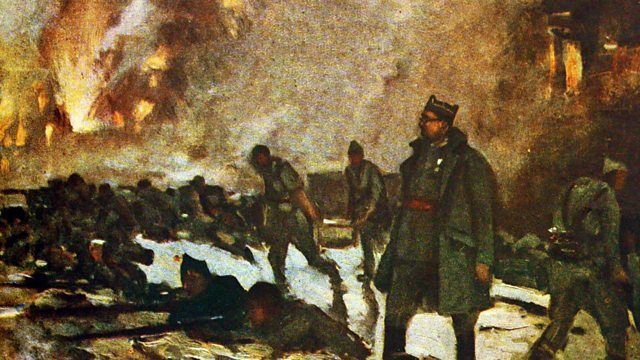 St Petersburg - White Flowers and Revolution
Exploring how WWI changed Russia, novelist Tatyana Tolstaya tells an audience at the Hermitage in St Petersburg about the effect of revolutionary change on her own grandmother.
One hundred years ago the First World War set the course for the modern world: for the countries that took part nothing would be the same again. In these special editions of The Essay we gain an international perspective on the war as we hear from cultural figures from around the world taking part in an international series of events called The War That Changed The World, made in partnership with the British Council and the BBC World Service.
Tatyana Tolstaya is an internationally acclaimed Russian novelist and broadcaster, and well known in Russia as a scion of the country's most famous literary family. In this essay 'White Flowers', she tells a moving story from her own family, the story of her grandmother's chance encounter with British journalist William Stead. This is a poetic story about revolution, ideology and the individual, through which we glimpse a different future for Russia and for Europe. It is recorded with an audience at the Hermitage in St Petersburg, which was known as the Winter Palace when it was 'stormed' in 1917.