Main content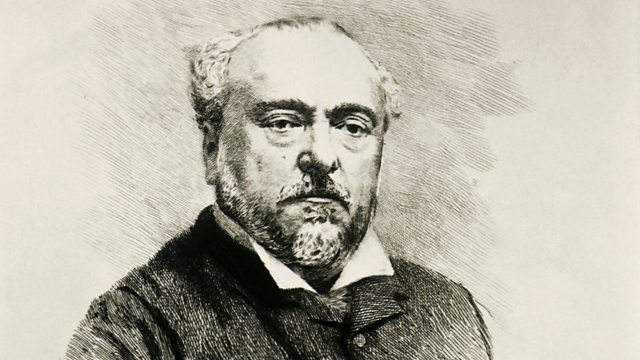 Donald Macleod focuses on Chabrier's visits to Germany, where hearing Wagner's Tristan und Isolde created a deep impression and inspired his own opera, Gwendoline.
Emmanuel Chabrier's 'road to Damascus' encounter with Wagner inspires him to write a grand opera, Gwendoline.
Chabrier must surely be one of the most likeable fellows to have graced this earth. It seems no-one had a bad word to say about him. His wide circle of friends included all the leading musicians, writers, poets and painters of the day. Chabrier owned a remarkable collection of impressionist paintings including several by Manet, who produced the best known portrait of the composer.
Emmanuel Chabrier's life slots into a fascinating point in French musical history. When he was born in 1841, Berlioz was already thirty-eight and famous, Saint-Saëns was six, while the rising stars of the future, Massenet and Fauré, were not yet born. Despite Wagner's dominance, and indeed Chabrier's own reverence for the German composer, Chabrier's music retains a staunchly Gallic individuality, with critics subsequently paying tribute to him as a "direct forerunner of the modern school." The reason for this may well relate, at least in part, to his studies. Chabrier was largely self-taught, and although he was better educated than most musical amateurs, he never followed the accepted route into the Paris Conservatoire or a similar institute. He trained first in law, only taking up full time composition in his thirties.
Today Donald Macleod follows Chabrier to Germany, where hearing Wagner's Tristan und Isolde creates a profound impression. He finally decides to abandon his career as a civil servant in favour of becoming a full-time composer. For the next six years Chabrier toils over creating his own grand opera, Gwendoline.
Overture to l'Étoile
Lyons Opera Orchestra
John Eliot Gardiner, conductor
Impromptu
Kathryn Stott, piano
Lied
Stephen Varcoe, baritone
Graham Johnson, piano
Gwendoline (Act 2, excerpt)
Didier Henry, baritone, Harald
Adrian Kohútková, soprano, Gwendoline
Gérard Garino, tenor, Armel
Slovak Philharmonic Orchestra & Chorus
Czech Philharmonic Chorus of Brno
Jean-Paul Penin, conductor
Pieces pittoresques, Nos 1, 2, 3 & 5 (Paysage; Mélancolie; Tourbillon, Mauresque, Menuet Pompeux)
Kathryn Stott, piano.