Main content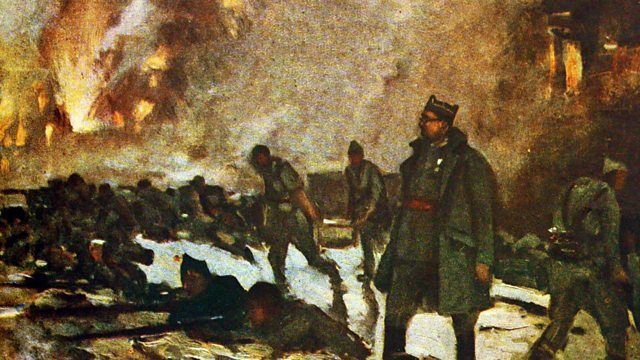 Paris: The Christmas Truce
In front of an audience in Paris, film director Christian Carion considers what the mud and degradation of the First World War did to the idea of heroism.
Christian Carion, Heroism and the Christmas Truce
Christian Carion, Heroism and the Christmas Truce
One hundred years ago the First World War set the course for the modern world: for the countries that took part nothing would be the same again. In these special editions of The Essay we gain an international perspective on the war as we hear from cultural figures from around the world taking part in an international series of events called The War That Changed The World, made in partnership with the British Council and the BBC World Service. Christian Carion is the director of the French film 'Joyeux Noël' shortlisted for an Oscar in 2006. He is a child of farmers of the fields of northern France and grew up among the battlefields of the First World War. He has lost friends to the live ordnance which is still being ploughed up every year. This is a war which still claims lives. For this Christmas edition of The Essay, recorded with an audience at Hotel National des Invalides, in Paris - the historic and ceremonial heart of the French Arrmed Forces - Christian Carion will look at heroism and the truce of Christmas 1914.
More episodes
Previous
You are at the first episode