Main content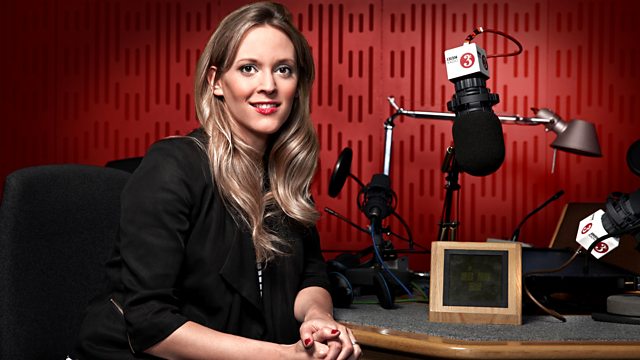 29/12/2014
Violinist Esther Yoo, clarinettist Mark Simpson, viola player Lise Berthaud and cellist Leonard Elschenbroich feature in music by Tartini, Mozart and Haydn.
Clemency Burton-Hill continues begins another week of a two week series showcasing the BBC Radio 3 New Generation Artists.
As part of the BBC's commitment to developing and nurturing young talent, BBC Radio 3 launched its New Generation Artists scheme in the autumn of 1999. Now well into its second decade, the scheme has acquired the reputation of being a world leader for young artists. Every autumn six to seven artists or groups who are beginning to make a mark on the international music scene are invited to join. Opportunities include concerts in London and around the UK, appearances and recordings with the BBC Orchestras, special studio recordings for Radio 3, and, for some, appearances at the Proms.
"The Devil's Trill" comes with the story that Tartini had a dream in which he imagined a deal with the Devil, who proceeded to play the best solo Tartini had ever heard. After waking Tartini wrote down this sonata. Another story is that Mozart's Kegelstatt Trio was composed during an afternoon game of skittles?hence the nickname "Kegelstatt" - but this remains an uncorroborated rumour!
Haydn wrote this D major concerto in 1783 for Anton Kraft, the principal of his two regular cellists at
the Esterházy court during the 1780s. Today it is played by the Radio 3 New Generation Artist, cellist, Leonard Elschenbroich.
TARTINI: Sonata in G minor (Devil's trill)
Esther Yoo (violin); Robert Koenig (piano)
Mozart: Trio in E flat major K.498 (Kegelstatt)
Mark Simpson (clarinet); Lise Berthaud (viola); Joseph Middleton (piano)
HAYDN Cello Concerto no. 2 in D major H.7b.2
Leonard Elschenbroich (cello)
BBC Philharmonic
Lorenzo Viotti (conductor).