Main content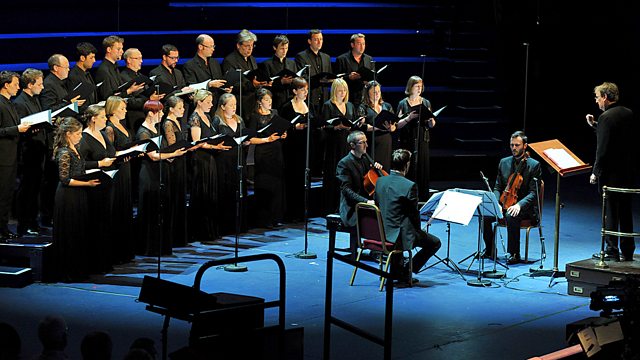 Prom 25: The Tallis Scholars sing Tavener
The Tallis Scholars perform music composed for them by John Tavener, reflecting his wide-ranging spirituality and religious interests.
An avowedly spritual composer who caught the public admiration in this secular age, John Tavener's was a compositional voice unlike any other and the increasingly wide-ranging spirituality of his music - which, in his later years, embraced Islam and Hinduism as well Christianity - is reflected in this concert. Long-time collaborators the Tallis Scholars perform two works composed for them - 'Ikon of Light', completed in the 1980s, and 'Requiem Fragments' which is one of the final works Tavener completed before his death last year.
Recorded at the Royal Albert Hall, London.
Presented by Martin Handley
Tavener: Ikon of Light
Tavener: Requiem Fragments (BBC commission; world premiere)
Carolyn Sampson (soprano)
Heath Quartet
Tallis Scholars
Peter Phillips (conductor)
Concert originally broadcast 04/08/2014.