Main content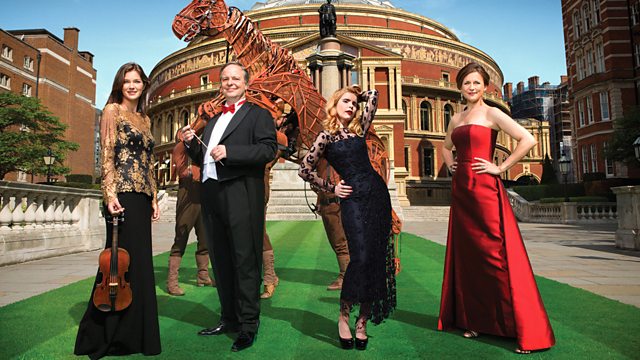 Prom 56: Holst, Schoenberg, Scriabin
A Prom in which Vladimir Jurowski conducts the London Philharmonic. Holst: The Planets. Schoenberg: Five Orchestral Pieces. Scriabin: Prometheus (with Alexander Toradze: piano).
The London Philharmonic Orchestra and Vladimir Jurowski from this year's BBC Proms. 20th-century music takes three contrasting paths here in masterpieces by Holst, Schoenberg and Scriabin.
Presented by Martin Handley
Holst: The Planets
Schoenberg: Five Orchestral Pieces
Scriabin: Prometheus - The Poem of Fire
Alexander Toradze (piano)
London Philharmonic Choir
London Philharmonic Orchestra
Vladimir Jurowski (conductor)
Tuneful good humour and vivid characterisation see the century at its most approachable in Holst's well-loved The Planets. Scriabin's Prometheus is more eccentric - scored for piano, 'colour organ' and orchestra. This performance of it includes the optional part for choir and responds to the composer's imaginative ideas on colour.
Premiered at the Proms in 1912, Schoenberg's Five Orchestral Pieces take tonality to the limit, anticipating the composer's later development of serialism.
Concert originally broadcast 28/08/2014.