Main content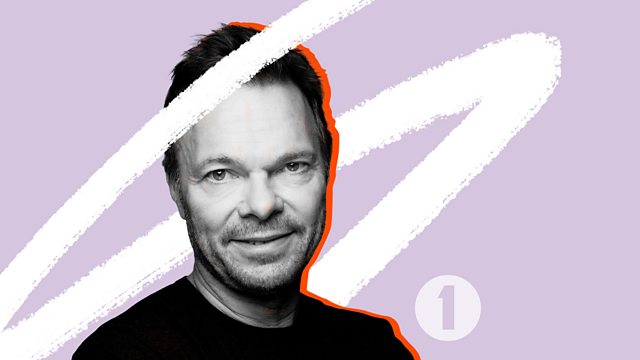 Past, Present and Future Special
Pete shares his tips for 2015 and looks back on the hottest Essential New Tunes of 2005 in Essential Masters. Plus Madeon gives him a healthy dose of now with his After-Hours mix.
It's a whole new year. That means stacks of new music to look forward to! Pete shares his top picks for 2015, the artists that he predicts will be household names and underground staples this time next year. We've got you covered.
We're also talking a look back at the artists and tracks setting the dance world alight back in 2005 with a special Essential Masters, re-visiting the year's Essential New Tunes.
French producer Madeon rounds off the show by taking us out of the club and on to the after party, bringing us a healthy dose of the present along the way with his After Hours mix.
Music Played
Zeds Dead

&

Oliver Heldens

You Know

Blonde

I Loved You (feat. Melissa Steel)

David Zowie

House Every Weekend

House Every Weekend.
Positiva.
1.

Axwell Λ Ingrosso

This Time We Can't Go Home (feat. Pusha T)

This Time We Can't Go Home.
unreleased.
1.

Hercules & Love Affair

Do You Feel The Same? (Oliver Dollar Mix)

Remix Artist: Oliver Dollar.

Hannah Wants

&

Chris Lorenzo

Rhymes

Maceo Plex

Conjure Dreams

Conjure Infinity.
Drumcode.

Ten Walls

Walking With Elephants

Johannes Brecht

Another World

Essential New Tune

Caribou

Your Love Will Set You Free (Carl Craig Set U Free Remix)

Remix Artist: C2.

Franky Rizardo

Heater

Deep Down & Defected Vol.7.
Defected.
31.

Essential Masters - 2005

Chanel

My Life (Haji & Emanuel Remix)

Bush II Bush

Piano Track

Piano Track.
CR2 Records ‎.
1.

Till West

Same Man (feat. DJ Delicious)

Same Man 12".
Data Records.
2.

D.O.N.S.

Pump Up The Jam (feat. Technotronic)

Pump Up The Jam.
Data Records.
1.

Inaya Day

Nasty Girl

Nasty Girl.
All Around The World.

Hard‐Fi

Hard To Beat (Axwell Mix)

Mish Mash

&

LOUIS

Speechless

Fischerspooner

A Kick In The Teeth (Tiefschwarz Remix)

Remix Artist: Tiefschwarz.

A Kick In The Teeth.
EMI.
2.

Depeche Mode

A Pain That I'm Used To (Jacques Lu Cont Remix)

Remix Artist: Jacques Lu Cont.

After Hours mix - Madeon

Madeon

You're On (Alex Metric Remix)

Remix Artist: Alex Metric.

Hayden James

Something About You (Just Kiddin Remix)

Mat Zo

Get Down 2 Get Up (feat. The Knocks)

THE UP DOWN LEFT RIGHT EP.
Mad Zoo.
1.

ZHU

Co***** Model

The Nightday.
Mind of A Genius.
6.

Metronomy

I'm Aquarius (Claptone Remix)

Remix Artist: Claptone.

I'm Aquarius (Claptone Remix).
Exploited.
1.

Röyksopp

Monument Dance (Marcus Marr Remix) (feat. Robyn)

Remix Artist: Marcus Marr.

Platinum Doug

Serious Moods

Serious Moods.
Enormous Tunes.
1.

FKJ

Open The Door

Take Off EP.
Roche Musique.
4.

Oliver $

&

Jimi Jules

Pushing On (Tchami Remix)

Remix Artist: Tchami.

Lifelike

&

Kris Menace

Discopolis

Tourist

I Can't Keep Up (feat. Will Heard)

Patterns.
Method Records.
4.

Dr. Kucho!

&

Gregor Salto

Can't Stop Playing (Oliver Heldens & Gregor Salto Remix)

Remix Artist: Oliver Heldens.

Can't Stop Playing (The Remixes).
Spinnin Records.
1.

The Alexanders

Don't Miss (Jean Remix)

The Alexanders

Pwoin Pwoin Pwoin

Lorde

Tennis Court (Flume Remix)

Remix Artist: Flume.

Mercer

Turn It Up (Tchami Remix)

Motez

Own Up (AC Slater Remix)

Porter Robinson

Sad Machine

AlunaGeorge

You Know You Like It (Tchami Remix)

Remix Artist: Tchami.

Sleepy Tom

&

Juan Ton

Karaoke

Jobless.
Fool's Gold Records.
2.

A‐Trak

&

Oliver

Zamboni

Zamboni.
Fool's Gold Records.
1.

The Paradise

In Love With You