Main content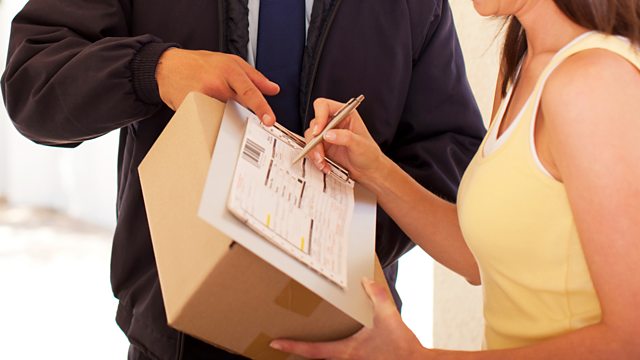 Delivery delays; Audi problem; 'Gripe sites' censored
Courier companies explain what they are doing to ensure parcels arrive on time. Facebook removes a consumer 'gripe site', plus the Audi drivers complaining about oil consumption.
The online shopping delivery woes. We find out what the companies are doing to make sure parcels arrive in time for Christmas.
Facebook has removed a 'gripe site' set up to warn people against having laser eye surgery. Are fears of defamation closing Facebook down as a viable forum for complaint about companies?
Plus, why are so many Audi owners finding their car uses a lot of oil? Audi has told us that any customers who think their car may be burning too much can contact their UK customer helpline on 0800 699 888.
Presenter: Winifred Robinson
Producer: Natalie Donovan.
Chapters
Audi Engines

You & Yours uncovers a fault in some Audi engines

Duration: 08:08

Energy Use

On average we're using 10% less electricity than five years ago

Duration: 03:12

Delivery Misery

People have been complaining about waiting in for deliveries that never arrive

Duration: 04:50

Facebook Censors

Facebook has been taking down 'gripe sites' after complaints from companies

Duration: 07:04

Radio Travel news package

Where does the travel news come from on the radio? And why do we still broadcast it?

Duration: 05:41

DVDs by Post

What's the future of DVDs by post?

Duration: 03:32

Wonga Victory

Wonga refunds customer for charges and interest paid on loans they should never have lent

Duration: 05:36

Audi Engines

Audi has said that customers who think their car may be using too much oil can contact their UK customer helpline on 0800 699 888