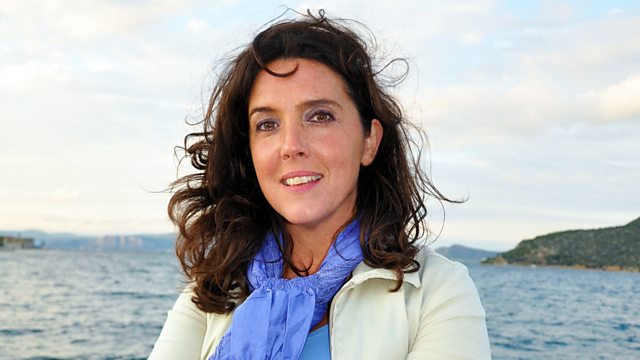 Bettany Hughes examines irony in her archaeology of philosophy in a club where it's banned and in the studios of Radio 4's Today programme.
The surprising and invigorating history of the most influential ideas in the story of civilisation, described as 'a double expresso shot of philosophy, history, science and the arts'. Award-winning historian and broadcaster Bettany Hughes begins each programme with the first, extant evidence of a single word-idea in Ancient Greek culture and travels both forwards and backwards in time, investigating how these ideas have been moulded by history, and how they've shaped us.
In this programme Bettany considers irony with philosopher Angie Hobbs, comedian Robert Newman, and grand inquisitor John Humphrys. Bettany travels to Athens to see where these ideas were born and then explores the street markets, churches, offices and homes where they continue to morph and influence our daily lives.
Ideas examined in the first series, in September 2013, were idea, desire, agony, fame and justice. The second series, in January 2014, considered wisdom, comedy, liberty, peace and hospitality. Other ideas in this series are psyche, charisma, nemesis and virtue.
Series Producer: Dixi Stewart.
Last on